Windows 10 finally gets an official Instagram app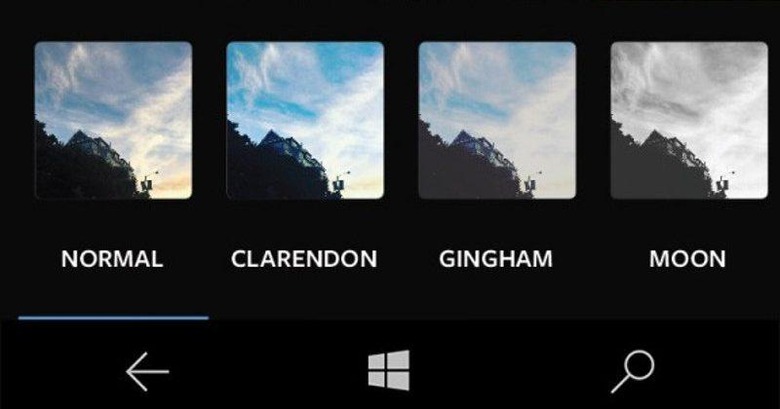 Back when Microsoft unveiled its new "Metro", later renamed "Modern", app platform, it was ridiculed for not having most of the most popular apps and games available on mobile platforms. For example, it was only recently that Windows actually got Candy Crush Saga, years after the game's rise to fame. One app that has so far eluded capture was Instagram. The day, however, has finally arrived as Facebook finally unleashes official Windows 10 versions of its apps, including Facebook, Messenger, and yes, finally, Instagram.
Instagram is a very picky service. Officially, you can only upload from its official mobile apps. You can't even upload via its official web page, at least not officially. There are many third party Instagram apps, even on Windows 10, but they are almost all limited to browser and searching. That has pretty much left Windows phone users, be it 8.1 or 10, out in the cold.
The problem with that setup is that there will always be third party apps that try to circumvent Instagram's limitations and there will always be people trying to use those. Unfortunately, not all those apps and services are trustworthy, which will end up giving Instagram itself a headache. Now, at least, the problem is solved.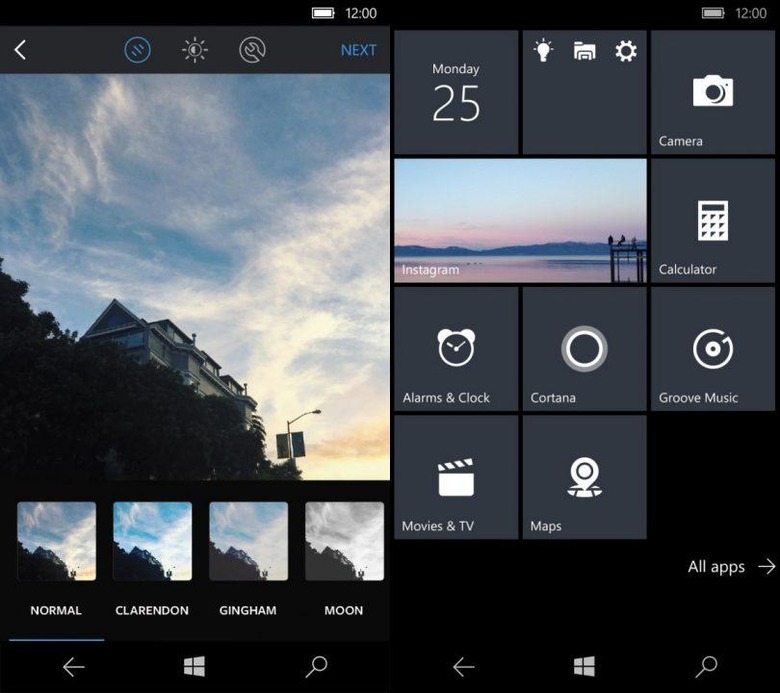 Windows 10 mobile users will now finally be able to post on Instagram, officially and securely. At least hopefully securely. Naturally, the apps supports a great number of filters to enhance your photo's mood. Live Tile support means you can pin Instagram to your Start screen and be notified of changes right and there. The bad news, this is limited to Windows 10 Mobile only. Windows 10 tablet users, you're still not considered a valid Instagram audience.
Facebook is also rolling out new Facebook and Messenger apps for Windows 10 PCs and tablets. This newer version makes better use of the width of the screen instead of feeling like a humongous smartphone app. The app also supports Reactions, finally allowing users to do more than just a thumbs app, and stickers in comments. Ironically, Facebook isn't yet available for Windows 10 mobile, but it will soon be, which sadly isn't the case for an Instagram PC/tablet version.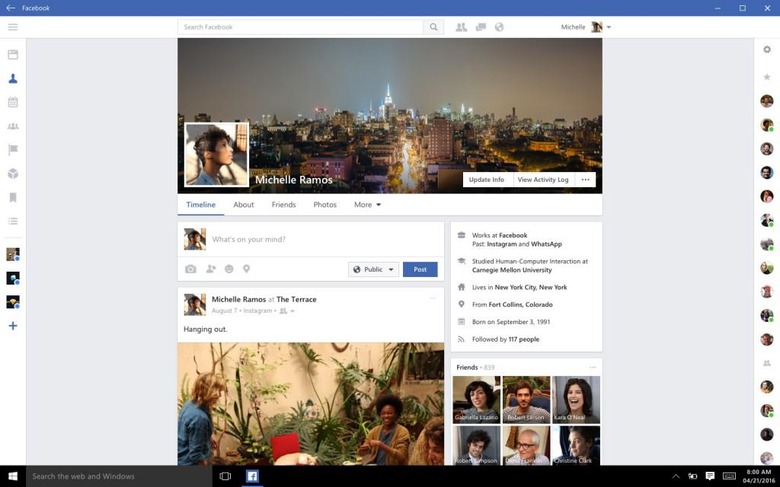 SOURCE: Microsoft