Windows 10 ditches Cortana consumer skills in imminent update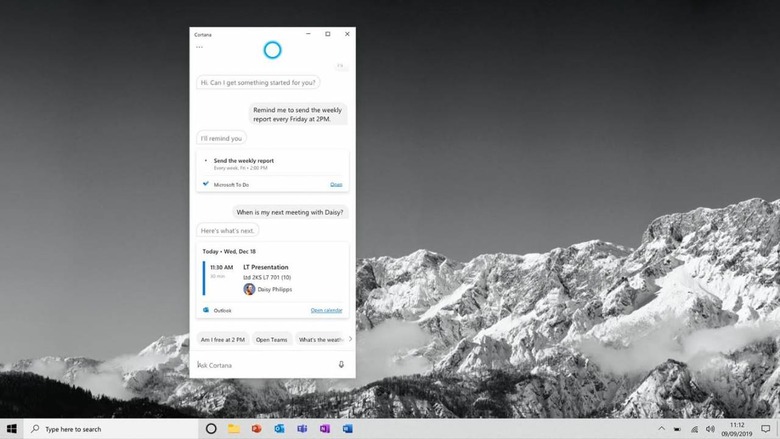 Microsoft has announced an upcoming update to its Cortana personal assistant, one that will bring enhanced security and new capabilities, as well as the removal of consumer skills. The announcement will no doubt upset some users who will need to switch to the mobile version of the assistant for these skills. The changes will arrive in the Windows update scheduled for release this spring.
With this Windows update, Microsoft will switch Cortana to focus on productivity, opting to ditch the consumer skills. These features include things like using Cortana for music, connected home, and various third-party skills. Microsoft will also kill off Cortana support for older Windows versions, ones that are beyond their end of service date, and it will require users to be signed into their Microsoft, work, or school account to use Cortana.
As of that new update, Cortana will offer an 'updated experience' for better 'personal productivity assistance,' according to Microsoft. New capabilities will include a chat-based user interface on Windows 10 with support for input from the keyboard and from voice.
Users located in the United States will be able to use Cortana to better manage their various tasks and overall schedule. As well, users will be able to issue commands related to files and other people, to search emails, and to create emails. Cortana will be able to access Microsoft To Do lists, create reminders, and check existing calendars.
These will join existing features like opening apps, setting alarm and timers, searching for information on Bing, and similar things. Fewer new features will initially be available for Cortana on Windows 10 users outside of the US — they'll include the chat feature and support for searching Bing, but other productivity features will arrive later on in the future.