Windows 10 Build 10558 Leaked, Tons Of Features Await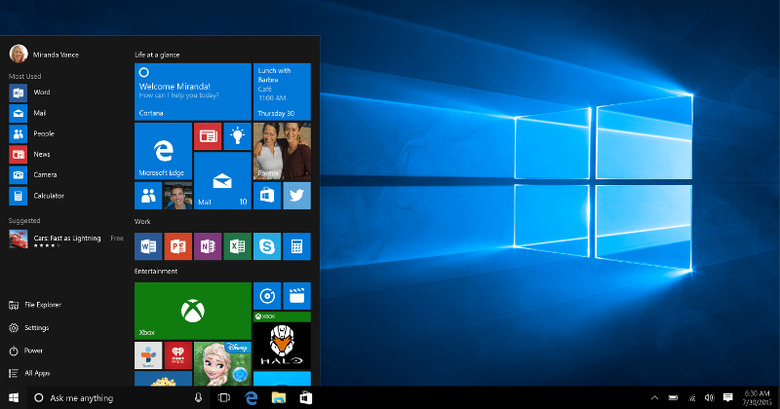 Although a lot of attention, not to mention expectation, is being poured over Windows 10 Mobile, which we will hopefully see in a day or two, the more mainstream desktop version of the OS is of course still getting some much needed love. In fact, a leaked image of Build number 10558 has gone around the Internet proving so. This yet to be made official preview contains more than a few new features awaiting desktop users, some of which might be very useful especially for low storage devices.
Perhaps the biggest new feature in the upcoming app update will be the ability to install apps in other than the main "C:" drive or partition. This is going to be a life saver for many, especially those on tablets or laptop hybrids. While Microsoft has made considerable efforts to cut down the disk usage of Windows itself, it is no panacea, especially when apps are concerned. Now users will be able to install apps to, say, a permanently attached microSD card. Sadly, this is a global setting instead of a per app basis.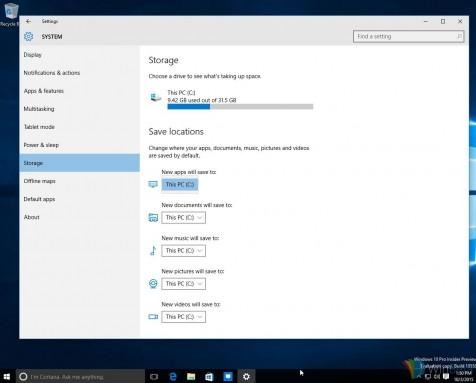 The Edge browser has also gotten a few new features. Microsoft has seemingly cleaned up the app's settings menu, for one. But maybe more interesting is the new tab preview feature which will let users take a peek at a different tab without having to switch to it. Could be a time and productivity saver for some.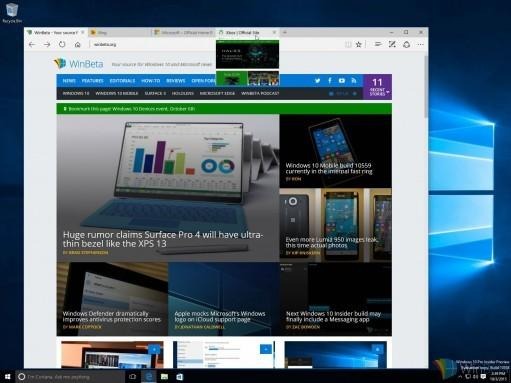 There is also some hint that Microsoft will finally debut its new universal Messaging app for Windows 10. As a universal Windows app, this would be the same app that manages messages on both smartphone and tablet/desktop versions of the platform. On the non-mobile Windows 10, it will support messaging over Skype and eventually even SMS, at least for those tablets that support the functionality.
Microsoft has a huge event prepared for this Tuesday, where it will debut quite a few new Windows devices, including a much awaited new Lumia flagship and a new Surface Pro. The new Windows 10 build might officially roll out after the event.
VIA: WinBeta