Windows 10 begins its rollout to 190 countries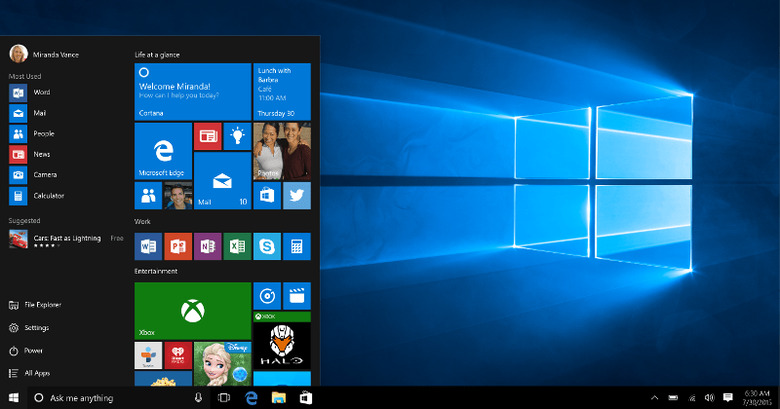 The day has finally arrived. Microsoft has opened the floodgates and started the ball rolling to bring Windows 10 to desktops, laptops, and tablets everywhere. And by everywhere, we mean a whopping 190 countries. Naturally, Microsoft is in a very celebratory mood, though some might think it's a bit too early to party. Nonetheless, there is no stopping the latest version of Windows from making or breaking the company's legacy, setting its tone for the next 10 years or so as Microsoft navigates the waters of a mobile-centric world.
It probably isn't an understatement to consider Windows 10 as the most ambitious, if not most daring, release in recent memory. Even Windows 8's revolutionary new look pales in comparison. Part of it is because Microsoft is trying to hit many targets all at once, promising the familiarity of a Start Menu-based desktop while still keeping a foot on its Modern UI world. It also targets multiple hardware platforms all at once, from conventional PCs to gaming consoles and even to small micro controllers.
Part of Windows 10's ambitious coverage is the breadth of features available when it lands, like Cortana (in select markets), Continuum, the new Edge browser, Microsoft Hello security, and a whole lot more. The Windows Store is similarly promising a new chapter in its rather unimpressive life in Windows 8, with popular apps and games from the get go. Candy Crush and Minecraft (Beta) are there on launch day!
So how can you get your hands on all these promises? If you're a Windows Insider, you probably already have the update or at least the notification. Windows 10 business customers can likewise start deploying the update while those with volume Education and Enterprise licenses can upgrade starting August 1. The rest of us mere mortals will have to wait for the notification to arrive on our taskbars. Alternatively, you can follow this route from very eager Reddit users, but your mileage may vary.
So Windows 10 is finally here, to some extent. Now to wait to give it the rather thorough testing and scrutiny that it rightly deserves to see if it also deserves the hype and praise.
SOURCE: Microsoft