Windows 10 April 2018 update: 5 reasons we're excited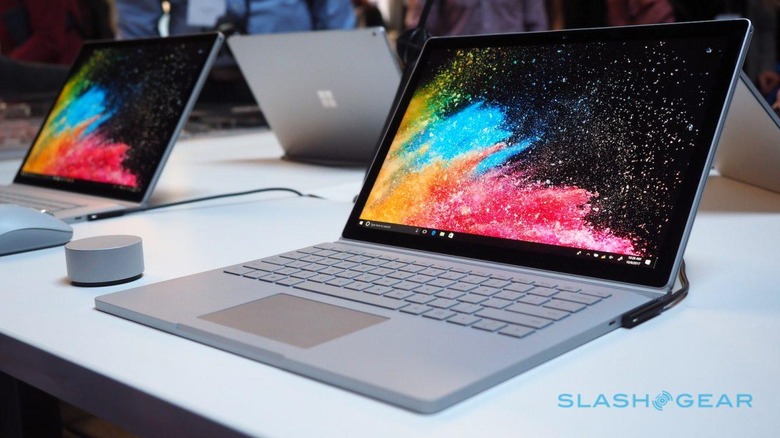 The Windows 10 April 2018 update is coming, making it to your PC of choice just under the wire, and there are several reasons to be excited. The update – the fifth feature pack to be released since Windows 10 first launched – is expected to begin installing on Monday, sneaking in just before the month ends. Here's why you should care.
Focus Assist locks you away from digital distractions
It's tough to concentrate when you have the internet at your fingertips, so the Windows 10 April 2018 update wants to help you go cold turkey. Focus Assist is effectively do-not-disturb for your desktop, blocking out all extraneous alerts as you work on whatever is most pressing. No email pop-ups, no Facebook notifications, and no app updates.
You can activate it manually, or have Focus Assist turn on automatically according to a particular schedule. When it turns off, meanwhile, you'll get a summary of all the things you missed, just to avoid FOMA. Like do-not-disturb on a smartphone, you can whitelist certain people whose messages will get through the lock-down.
Windows Timeline reinvents your workflow
First expected in an earlier update, Windows Timeline is one of the most anticipated features of this April 2018 update. The thinking is straightforward: long gone are the days when we did all our content creation, media management, and general workflow sequentially on a single, local device. Instead, it's spread out in different sessions, across multiple platforms, both local and in the cloud.
Timeline is a 30 day history of your previous activity. Think of it as a task view switcher but with added chronology: when you Windows+Tab, or click the Task View icon, you see not only the current running apps but a history of activities too. That includes not only the device you're currently using, but others – including smartphones – if you've been logged into the same Microsoft account.
You can search through to pinpoint something specific, again across devices, and then open up a whole earlier session. It'll only work with supported apps initially, which for now includes Microsoft's own Office, Adobe's Creative Cloud, and a few others, but we can expect it to gain traction as the April 2018 update deploys.
Speak more, type less
Windows has had voice recognition and dictation support for several generations, but it's fair to say that it has never really been the most straightforward thing to use. Microsoft is aiming to change that with Dictation in the April 2018 update, however. That starts with a new key shortcut.
Hit Win+H and what you say will automatically start being captured, and inserted into whatever text box your cursor is in. Of course, you still get Cortana too, and with the April 2018 update the virtual assistant gets greater integration with smart home systems. If you've got a Nest thermostat, for instance, or an ecobee, you can control them right from the desktop of your PC.
Updates are going to be smarter
New features – especially when they're free, like the Windows 10 April 2018 update will be – are invariably welcome. Waiting for them to install, however, isn't so pleasant. That's doubly-so when your Windows machine decides it's time to update and the terribly pressing to-do list you have for the day gets put on hold.
This latest update should address that frustration. It'll still be a fairly long, complex process – that's just the nature of the sizable update – but now you'll be able to keep using your PC for other things for much of that time. The update process will keep going on in the background, only taking control when it absolutely needs to. Combined with better scheduling of when the installation takes place, you should find yourself more productive.
Nearby Sharing is like AirDrop for PCs
Apple's AirDrop is one of the best features of the iOS and macOS ecosystem, offering an easy way to wirelessly transfer files and links between devices. Now, Windows 10 is getting something similar. Nearby Sharing arrives with the April 2018 update.
It'll work over WiFi or Bluetooth, and supports files, contacts, webpages, and other content. When you click the share button, you should see any nearby devices that are compatible with the feature. As with AirDrop, the recipient has to approve the transfer, so your machine shouldn't get clogged up with unwanted files while you're just sitting at Starbucks, either.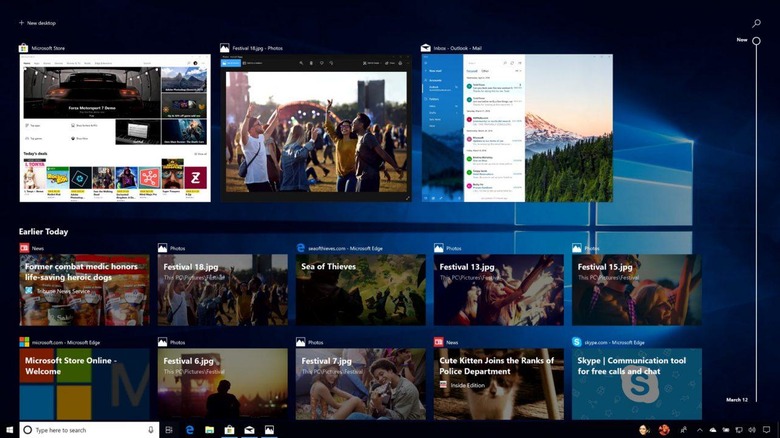 Wrap-up
There are plenty of other features coming in the Windows 10 April 2018 update, but these are the five we're most excited about right now. Improvements in security, updates to Cortana, and Microsoft Edge 4.2 are all very welcome, as is the ability for power users to choose which apps get access to which GPU, discrete or integrated. Look for the notification to update this coming Monday, April 30.