Windows 10 20H1 will make the Bluetooth pairing process faster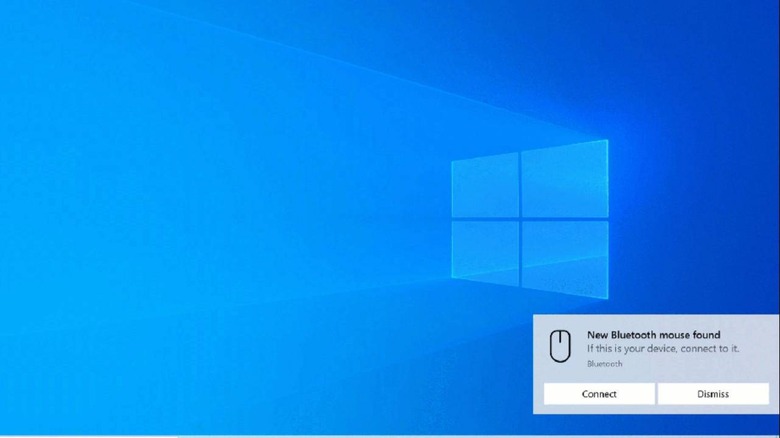 Microsoft already made it know not to expect big new features in the Windows 10 update later this year. That will be focused on polishing the user experience and fixing bugs. Look to version 20H1, instead, if you want to hear about new features and it does seem like Microsoft is packing quite the features based on Insider Previews. The latest drop might not have big changes but they can be life-changing for users that constantly pair Bluetooth devices or, better yet, take a lot of screenshots.
Pairing Bluetooth devices is usually a multi-step process that usually starts at the system settings app of the OS. Last year, Microsoft introduced a more streamlined process that popped up a notification when a device in pairing mode is detected. Next year, it will make things even simpler, totally removing the need to switch to another app.
When the notification to pair a Bluetooth device pops up, the user can click on a button to connect to the device or dismiss it right then and there. The notification will show the device name, category, and related icon to make sure you're pairing with the correct one. Unfortunately, it seems that this fast pairing process is only available for Microsoft's own accessories for now.
As for Windows 10's fancy screenshot tool, Snip & Sketch is getting a few "life quality" changes to make that process also less tiresome. The app can optionally only show one instance at a time, closing the previous window once you're done, so that multiple windows won't clutter your screen. You will also be able to zoom in on screenshots in case you want to really focus on some small detail when annotating an image.
These and more are coming to next year's first update, a.k.a. 20H1 or the Windows 10 May 2020 update. While Microsoft is indeed piling up on new features, the question most users will really be interested in is whether the company will have solved its update quality problems by then.