William Shatner to drive steampunk moto bike from Chicago to LA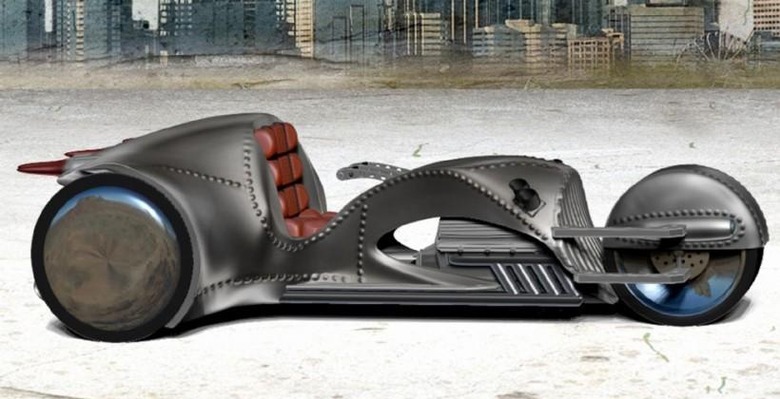 William Shatner likes motorcycles, but not just any ordinary motorcycles — odd-looking ones apparently hold a fond place in his heart, and soon enough he'll be taking to the streets in a steampunk-styled moto bike called the Rivet. The bike is being made by American Wrench in partnership with Shatner, who will be riding the Rivet from Chicago to Los Angeles by this upcoming summer. Says Shatner, the bike will have three wheels to help keep it stable and "all kinds of innovative things that motorcycles don't have now."
The entire origin of the idea is a fun story, with one of American Wrench's workers meeting Shatner in an autograph lineup, at which point he presented the idea of making a motorcycle for the actor. The end result is a "beast" of a machine, the Rivet, which is still a work in progress at this point. You can see it, including early concepts, in the video below.
The moto bike will ultimately be quite a bit more than your average motorcycle, including an eight-cylinder engine, the aforementioned three wheels, a windshield and protection elements, atypical suspension/drivetrain/steering, storage for stowing away items, and more.
Speaking about it to the folks at Motor Trend, Marketing VP for American Wrench's parent company Illinois Auto Electric's Kevin Sirotek said:
We kicked it off and got some ideas on what he was thinking and that evolved into — maybe we should do a new type vehicle that combines the thrill and excitement of a motorcycle, but some of the comfort and security that you would want in a car. So that ended up focusing our design efforts on a three-wheeled machine, where you'll ride it like a motorcycle but with a V-8 and two wheels in the rear, some of the comforts and security of more of a trike setup.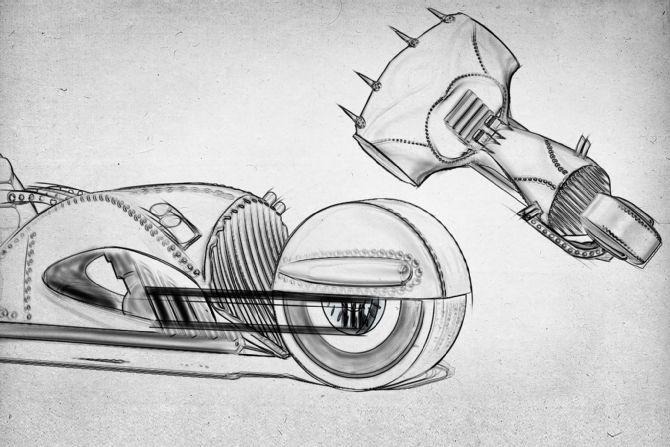 SOURCE: Motor Trend