William Shatner Rivet motorcycle to go into production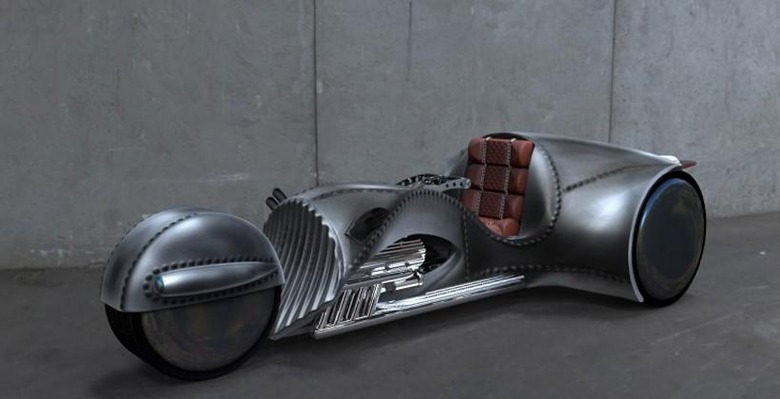 William Shatner is famous for being Captain Kirk in the original Star Trek series as well as the films from the 80s. He has also been in a number of other popular shows over the years. What you might not know about Shatner is that he is also a motorcycle designer. His creation is called the Rivet.
Rivet looks like something that Mad Max would ride if he gave up his blown interceptor for an open cockpit trike style motorcycle. The motorcycle will be a limited edition production with a motorcycle company called American Wrench.
Shatner also plans to ride one of the motorcycles from Chicago to LA this summer. This isn't your typical motorcycle; it will be powered by a supercharged and intercooled V8 engine that makes over 500hp. It rather sounds like a deathtrap, but what a way to go.
Kevin Sirotek from American Wrench helped design the bike and says that the drivetrain will be similar to that found in the Cadillac CTS-V. A B-17 bomber inspired the body of the motorcycle and it will be made from aluminum. It will use a twin lever steering system rather than handlebars. The first of the Rivet bikes is under construction now with more coming. Exactly how many will be made in the limited edition is unknown.
SOURCE: Gizmag