Willcom D4 By Sharp UMPC Unboxed On Video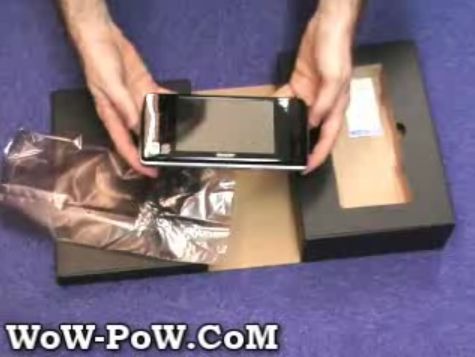 The Willcom D4 by Sharp has made quite a few fans over the past few months since its announcement, and Wow-Pow look to be stoking that interest with their recent unboxing video of the compact touchscreen UMPC.  To recap, the D4 is a smartphone/UMPC crossover with a 5-inch touchscreen, 1.33GHz Atom Z520 CPU and, in its native Japan at least, a 1-Seg TV tuner.
Check out the D4 unboxing video after the cut
Willcom include a case for the D4, a hands-free kit for making phone calls and a worldwide power adaptor.  Unfortunately there's still no sign of a version using Euro or US TV standards, nor one with HSDPA or EV-DO Rev.A rather than the Japanese W-SIM.
Somehow our old friend Jenn over at Pocketables seems to have scored the UMPC for its first proper review (or at least the first I've seen), so I'll be keeping an eye on her site for that.  Preliminary hands-on feedback suggested that while the design and connectivity were good, the choice to put Vista onto the D4 was a real drawback.  Seeing as how Windows XP has undergone something of a renaissance in the ultraportable arena recently, and Willcom's own suggestion that a D4 running that OS is "very fast", I'd expect Jenn to come to a similar conclusion.
[via Ultra Mobile PC Tips]