will.i.am to reveal i.am+ wearable dream on Wednesday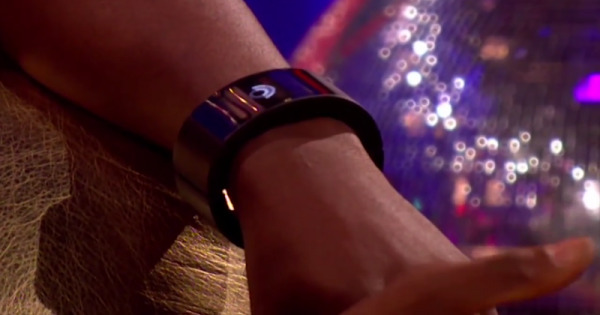 Everyone is getting into wearables these days. And by everyone, we don't just mean the usual culprits of technology companies and mobile device makers. Seeing traditional watch makers trying to dip their toes in the nascent market isn't surprising. But entertainers and artists? That's definitely not your usual mix. And yet that is actually what will.i.am from popular music group Black Eyed Peas is doing and he will be revealing exactly what his vision and plans are for this rising device category this Wednesday at Dreamforce 2014.
Dreamforce is Salesforce's annual software event, now at its 12th running, and covers a wide variety of topics from education to innovation. This year, however, will.i.am will be using it as his stage for launching his first wearable device, showing to the world that, more than just a musician, he is also an innovator, a designer, a dreamer, an a technology believer.
will.i.am surprised the world last April, coincidentally just a few days after April Fools, by revealing a smartwatch that he has helped design and has funded with his own money via his i.am+ brand. The smartwatch shown in the UK chat show Alan Carr: Chatty Man revealed a rather bulky contraption that can act as a standalone phone with telephony functions and, of course, a music player. will.i.am demonstrates the device in action, controlled via the usual swiping and tapping gestures, but complete details of the device were, of course, still shrouded in mystery. In case you missed that teaser, here's the video clip again.
will.i.am will be delivering a keynote at Dreamforce 2014 on Wednesday, 15th October from 5 to 6 p.m. PT, where he is expected to spill all the beans about this smartwatch, including when it will be available for purchase. There are many questions to be answered, like what platform will it be running on. Unlike in smartphones, where Android is the go to guy, many smartwatches still bear their own operating systems. And of course there biggest question is whether this smartwatch will make a dent in the wearables market beyond its simple association with the artist.
SOURCE: Salesforce