Will.i.am, Gucci partner to make a standalone smartwatch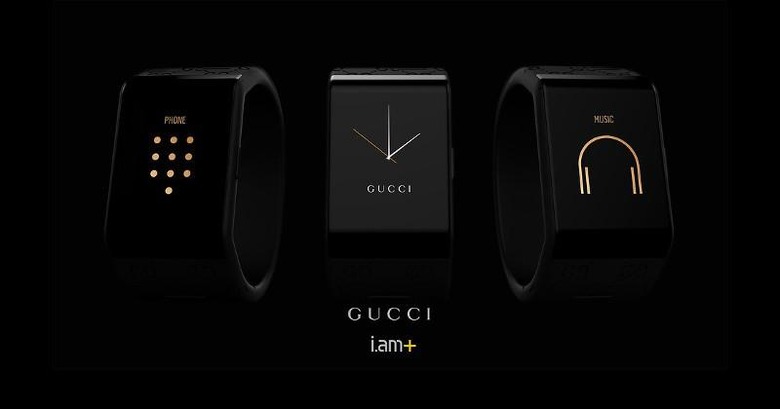 It's Baselworld this week, the world's biggest watch trade show, and given Apple's high profile entry to the smartwatch industry, it's not surprising to see even traditional watch makers starting to vie for a piece of that pie. We've seen the likes of TAG Heuer and Mondaine announcing their own take on the wearable market, and now, luxury brand Gucci is also taking a stab. But it isn't doing it alone. Black Eyed Peas' Will.i.am is also on board to create a standalone smartwatch that is sure to be luxurious, not to mention expensive.
Despite having more street cred in the music industry, Will.i.am is definitely no stranger to technology, especially wearables. Last year, he unveiled his Puls smartwatch that was supposed to launch was supposed to be available on AT&T's network. Reception, however, was short of damning and availability is unsurprisingly exclusive. That, however, doesn't seem to have daunted the artist for aiming higher, naturally with higher stakes.
Like the Puls, the still unnamed smartwatch that Gucci and Will.i.am will be developing will be able to operate without the aid of a smartwatch. It will have its own 3G connection, GPS hardware, and even a front-facing camera for making video calls. And yes, it can make regular voice calls, too. The Puls ran a modified Android OS but it's not known whether it will be the case for this new smartwatch. There is, however, mention of a smart personal assistant inside by the name of Anita.
Will.i.am and Gucci CEO Marco Bizzarri were spotted sporting prototypes of the smartwatch, which didn't stray far from the Puls design. It was wide, big, bulky, and hip. In other words, everything that Gucci is not. The final product will most likely be refined by Gucci's aesthetics, with Will.i.am providing the technical side of the smartwatch. It's probably for the best.
And since we're talking about Gucci here, the smartwatch will undoubtedly come with an equally luxurious price tag.