WikiLeaks spills second huge cache of Sony docs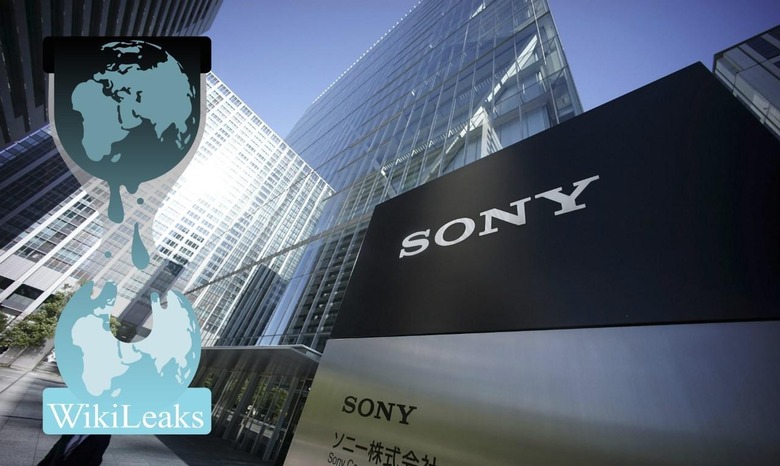 WikiLeaks has released a huge second batch of Sony documents, disclosing 276,394 more files from the beleaguered firm. The cache, added to WikiLeaks' controversial online search facility, cuts a vast swathe across Sony's communications, with everything from travel calendars, through contact detail lists, event planning, and expense reports spanning multiple years and employees.
The first cache of Sony documents was released by WikiLeaks back in mid-April of this year. It included 30,287 documents from Sony Pictures Entertainment (SPE) along with 173,132 emails, with messages sent between in excess of 2,200 SPE email addresses.
At the time, WikiLeaks' Julian Assange defended the huge disclosure as being in the public interest, since Sony had found itself at the center of an international argument over The Interview. The movie, which was eventually released via on-demand services, prompted furore in North Korea over its satirical depiction of leader Kim Jong-un.
"This archive shows the inner workings of an influential multinational corporation," Assange wrote back in April. "It is newsworthy and at the centre of a geo-political conflict. It belongs in the public domain. WikiLeaks will ensure it stays there."
Although the group's stated motivations are transparency, the disclosures have had broad-reaching consequences many of which were not foreseen. Recently, for instance, actress Emma Stone – known for her roles in The Amazing Spider-Man franchise, among others – had her personal phone number and email address revealed.
Sony is yet to comment on the latest revelations, and it's likely to take some time before details from the huge stack of digitized documents begin to make headlines.
SOURCE Wikileaks