Wii U's five games that'll make you happy you roll with Nintendo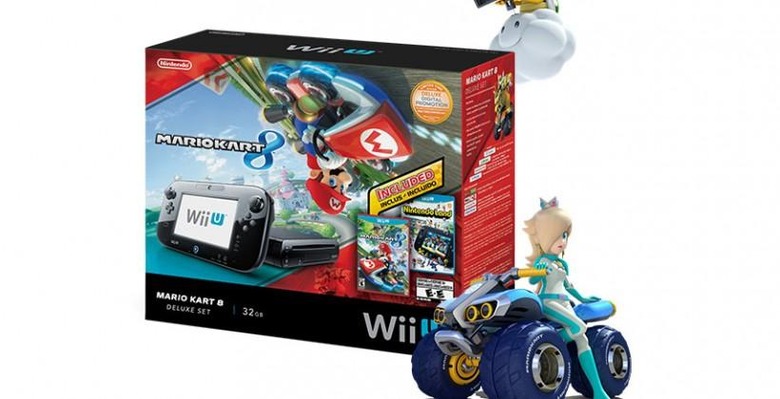 Nintendo appears very much to be aiming all efforts for a resurgence at the holiday season, and with big hits – proven hits – like Super Smash Bros and Mario Kart, they may well be in for some heavy business. The Wii U hasn't been selling at nearly so high a rate as either the PlayStation 4 or the Xbox One over the past year – this console was released all the way back in the fourth quarter of 2012, after all – so why would someone want to buy a new Wii U right this minute? Games!
Super Smash Bros. Wii U
This game was just released this week in review form and you'll find the results SMASHING! This game not only brings new life to a game that's still fun in its original form – a 12-year-old game – it provides a system that neither the Xbox One or the PlayStation 4 can hold a torch to: 8-player multiplayer madness!
Mario Kart 8
If you're especially excited about multiplayer games, Nintendo isn't letting up with Smash Bros. – you've got Mario Kart 8 as well! This game has been out for a few weeks – they're already on their first DLC (downloadable content pack) and this game has gotten rave reviews as well. Racing for all ages!
Bayonetta 2
Nintendo is nothing if not good at recognizing classic games and keeping them in the mix – exclusively for themselves. With Bayonetta 2 you're getting one of the very few not-kid-friendly games in the Nintendo universe, ready to roll with a fighting edge.
Hyrule Warriors
All the excellence of your favorite characters from Zelda and the epic series Dynasty Warriors. This is a real hack-and-slash game series – again, not necessarily aimed at kids.
NES Remix Pack
Not a game you're going to have expected to access in the same way as you've purchased everything above – this is a download exclusively by and for Nintendo. In this pack you'll be rolling with everything from the original Mario Bros to Kirby's Dream Land to "Super Mario Bros IN REVERSE!"
Wii U bundles
Nintendo is aiming to bring a wide variety of Nintendo Wii U bundles to market just in time for the holiday season. Super Mario 3D World, Super Mario Bros U, Mario Kart 8, Skylanders Swap Force, and more will be ready to roll in your local retail games section immediately if not soon.