Wicked Lasers Flashtorch flashlight starts fires with 4100 lumens of light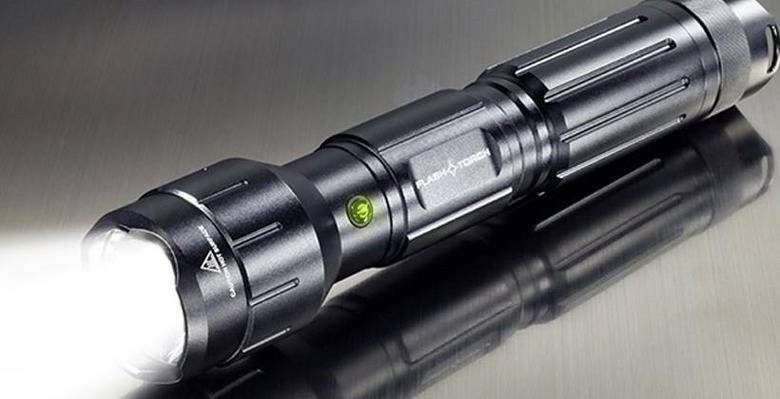 Wicked Lasers has unveiled its latest product called the Flashtorch. This isn't a laser like we typically see from the company; rather this is a flashlight that has a massive 4100 lumens of light output. The light that the Flashtorch produces is white in color and the light is bright enough to do all sorts of things you could never do with a normal flashlight.
An aluminum anodized body makes the Flashtorch strong enough to survive use in harsh conditions. It uses a halogen headlamp with an expected life of 2000 hours. An adjustable reflector and heat resistant lens allows the light to be used in a narrow searchlight pattern or a wide floodlight pattern.
Wicked Lasers gives the device three power modes and power for the light comes from an internal rechargeable battery. Recharging can be performed without removing the battery and it has a lockout mode to prevent accidental usage.
Wicked Lasers says that the light produced by the Flashtorch is powerful enough to be used for starting campfires or even frying up an egg for breakfast. The device is available right now for $199.95 and certainly doesn't sound like something you would want to give a kid. The 18650 mAh battery is good for 10-40 minutes of use per charge depending on the power setting.
SOURCE: Wicked Lasers