WiBrain I1 UMPC shelved?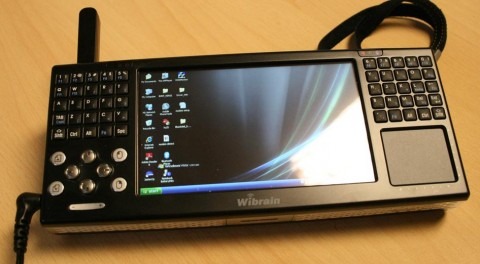 Would be buyers of the WiBrain I1 may have to spend their money elsewhere, with rumors that the company has shelved development of the touchscreen UMPC.  UMPC Portal are reporting that they've had "direct feedback" that "nothing is happening with the I1 this year"; the company has made no mention of the device on its website, and they're not listed for CES 2009 this coming January.
The I1 is a 500g package containing 3G cellular broadband, a touchscreen and split-layout QWERTY keyboard, together with optional SSD and 6.5hrs runtime from the standard battery.  It was set to go on sale for around 467 Euros ($600; pre-tax) without 3G and 532 Euros ($712; pre-tax) with the 3G module.
It's unclear at present whether this is an issue with the I1 UMPC itself, WiBrain or their parent company NeoSolar.  It's possible that the I1 has been shelved to concentrate on developing a lower-cost alternative, to take on the growing netbook (or netslate) market.