Wi-Fi Detector Shirt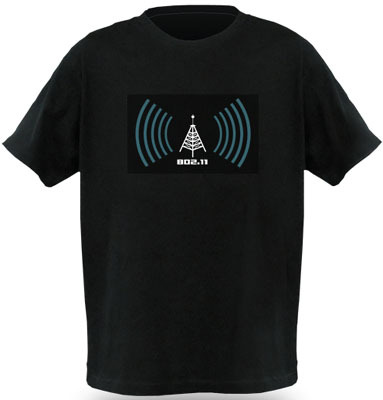 Want to be a walking Wi-Fi detector? Get the Wi-Fi Detector Shirt and wear them when you are in town. The shirt has a signal waves design on it that will glow according to the signal strength of the wireless network.
The Wi-Fi detector shirt is compatible with 802.11b/g and uses three triple A batteries to power the detector. The batteries sit inside a small pocket attached inside the shirt.
The Wi-Fi decal can be detaches to allow the shirt to be washed. So help your fellas on the street and tell them where are the good Wi-Fi spots. The Wi-Fi detector shirt is available from ThinkGeek for $30.
T-shirt helps geeks detect Wi-Fi networks [via reghardware]