Why You Shouldn't Buy A TV Now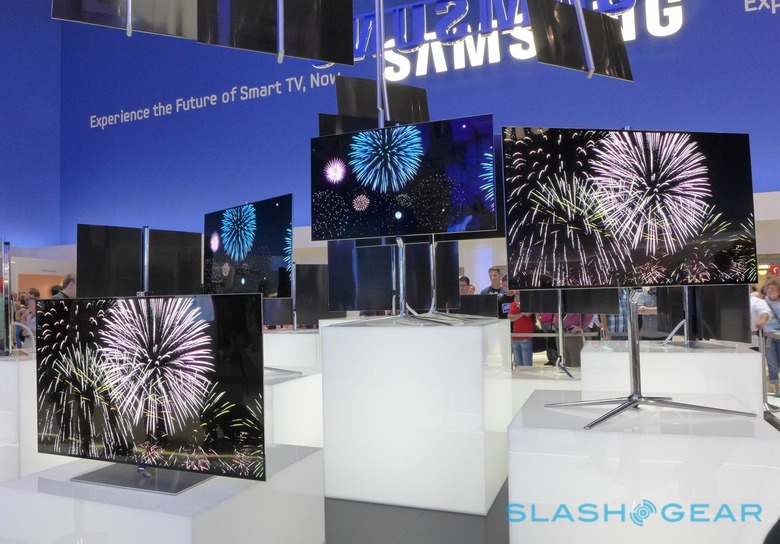 If you look on Amazon or head over to Best Buy, you'll find a slew of televisions available. Better yet, you'll find that many of them are discounted right now. Retailers realize that the summer is a tough time to sell televisions, and getting customers in the door with some deals is a great idea.As enticing as it might be right now to buy a new television, you shouldn't do so.
Wondering why? Let's start with the time of the year.
With football season fast approaching, the chances of finding good deals on really great televisions are slim. Retailers know that we're entering the time of year when we'll be spending more time inside watching television, and the very thought of giving away the top-end televisions – which offer the best margins — is enough to make them sick.
At the same time, we can't forget that the Consumer Electronics Show is just a few months away. Each year, television makers unveil the latest and greatest television technology. And I can tell you from experience that there's absolutely nothing worse than buying a television in, say, October, only to discover that it's been replaced by something much better in January.
Samsung and Vizio have for years delivered really outstanding television technologies at the Consumer Electronics Show. And this year will likely be no different. So, waiting until the beginning of January to make a purchase might just be a good idea.
[aquote]We need to acknowledge Apple's impact on TV buying[/aquote]
Why risk getting something now that'll be obsolete in just a few months?
Finally, and perhaps most importantly, we need to acknowledge the impact Apple should be having on television buying. The iPhone maker is reportedly working on a television that could rival those delivered by Samsung, Panasonic, LG, and others.
The device will come in sizes of 42 inches to 55 inches, according to Piper Jaffray analyst Gene Munster, and deliver a host of nice features, like Siri integration, iCloud support, and apps.
If you're an Apple fan or just enjoy using the company's products, spending $2,000 on a high-end television right now would be a major mistake. If Apple is, in fact, launching a television in the next year, you'll be looking at a $2,000 device you'll probably wish you didn't buy.
Handicapping the television market can be extremely difficult. Sometimes, companies you like deliver something really exciting, while others offer up products that fall flat.
Even worse, you need to determine what time of the year you'll find the best pricing. Typically, that means waiting until after the Super Bowl to pick up your next television. But with changing market dynamics and the possibility of Apple entering the race, anything can (and probably will) change.
But what won't change is my recommendation to not buy a television right now. At the very least, wait until January to see what companies offer up at CES. Despite some attractive prices on older TV models or mid-range devices, the products you'll actually want to buy just aren't worth buying right now.