Why You Should Spend More on a TV and Less on Everything Else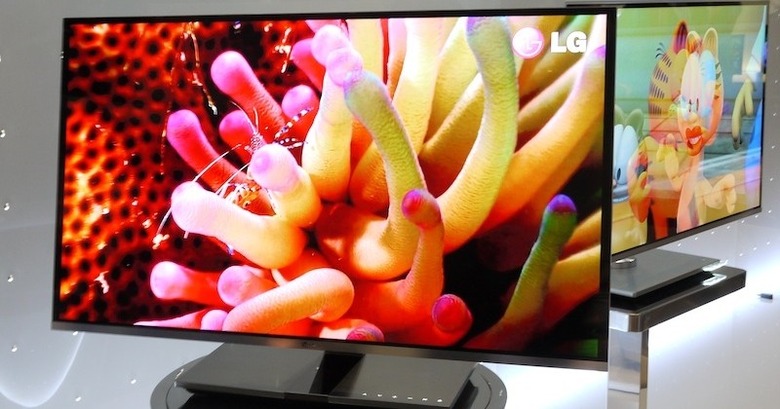 Over the past year, I've been slowly but surely upgrading the equipment in my living room. I've decided that I spend enough time there to justify getting a new television, a new surround sound set-up, and all the devices I can pack into the room to enhance my entertainment experience.Recently, someone asked me what I've learned during the upgrade. They wanted to know what I would have done differently and which decision I made that I believed was best.
Though I'd have to say that I'm quite happy with my new set-up. my realization from the beginning that I should spend more on a television was undoubtedly my best decision.
In the living room, practically everything we do revolves around the television. If we want to watch our favorite shows, we turn on our set. If we have a Blu-ray movie we want to watch, we power our TV on. If we want to listen to music on the Apple TV, we turn our television on. Practically everything we do in the living room that revolves around entertainment requires a television.
So, I set out to find the best set I could. I spent weeks sifting through reviews, narrowing down my options, and determining which television would fit in my budget. Along the way, I kept in mind my central tenet: spend more on the television, and save money on the other stuff.
Now, months after buying my new television I can say that it was the best move I could have made. Everyone who comes to the house is impressed by the picture quality (I calibrated the set to optimize it for my room) and not a single person has even noticed that I cut some corners on the surround sound system and other equipment. They marvel at the television while they fail to realize that I'm fumbling with a handful of remotes, rather than picking up the ultimately too expensive universal option I could have bought if I'd gotten a cheaper television.
For some folks out there, this revelation isn't all that surprising. They realize that buying a top television and saving cash elsewhere is a good move. But I've found that there are far too many out there that don't see value in such a thing. They spend all kinds of money on a set of speakers that deliver outstanding audio quality, but forget that when people are looking at a sub-par picture, everyone is missing out.
Now, I should note that just because a television is more expensive, it doesn't mean that it's better than a cheaper model. In fact, there are a slew of TVs that go for much more than mine did. Like anything else in the tech industry, research can mean the difference between getting the most for your cash and getting burned. But if you have the ability to opt for either a set that's very good or a top-of-the-line TV that's $200 more expensive, opt for the better option and don't buy the Xbox 360 or Nintendo Wii you had planned on picking up.
Trust me, spending a little extra on the television and saving the extra cost elsewhere will make you happiest in the long run. And it will undoubtedly deliver the best value for your money.