Ditch Your Universal Remote for Multiple Remotes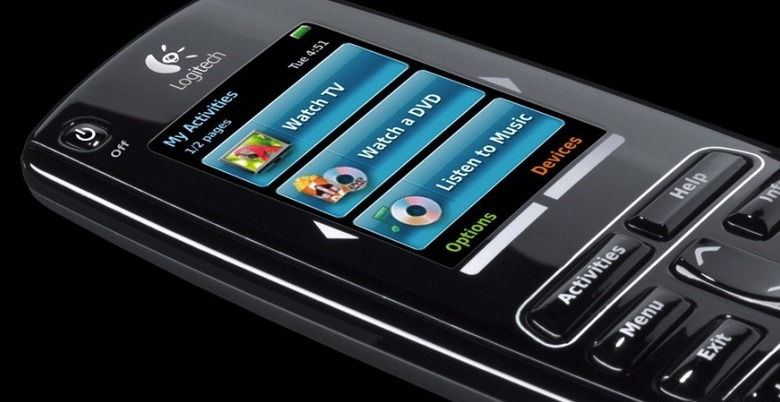 Most people want to find a way to replace all their remotes for a single universal remote that can do it all. They reason that with a single remote, they can cut down on confusion and annoyance.Oh, how wrong those universal remote seekers are.
Like many others who have several devices hooked up in the living room, I've tried to find some help organizing my life with a universal remote. I've bought some of the most highly acclaimed remotes on the market in an attempt to find a solution, and I've spent hours programming all my products to work with them. Needless to say, I'm a veteran when it comes to universal remotes.
But each and every time that I've bought a universal remote, I've done away with it in a matter of months. In some cases, they don't provide all the features I'm looking for. In other cases, they become a pain to use. And at times, I'm left wanting more. I've simply never been happy with a universal remote. And my most recent search for the suitable solution has turned up empty. I have nothing left to try.
So, I've decided that it's time I share with you all that the best solution for controlling all the devices in the living room is to use multiple remotes. Sure, that might run against conventional wisdom, but trust me, you'll be much happier (and wealthier) if you follow my lead.
The biggest issue with universal remotes is the cost. Any worthy device on the market will set you back at least a couple hundred dollars. I don't know about you, but the thought of buying a $200 or $300 remote for the sole purpose of controlling devices in my living room that came with free remotes in the first place doesn't appeal to me. I'd much rather save that cash for the next big thing, rather than on a remote that's overpriced.
But it goes beyond pricing. Even if you get a high-quality universal remote, you won't always get the same functionality you can expect from the remote that goes with a specific device. More popular devices will have ample support from universal remote makers. But try something a bit more obscure and chances are, you'll be left wondering why you can't perform at least a couple functions.
And then there's the set-up time. Call me crazy, but I don't like spending an inordinate amount of time searching for my devices, ensuring it's the right version, and programming that into a universal remote. And I especially don't like doing so every single time I buy a new device. To me, it's simpler to break out the batteries and pop them into the remote for the respective product. I can then sit down, relax, and enjoy my new gadget.
Plus, let's face it: in order to watch a movie, do you really need to juggle more than two remotes at a time, anyway? And don't forget that once the movie is playing, you can put the remote back and not think twice about all the remotes you have.
Sorry, but I'm not seeing so much value in universal remotes. Are there fine options out there for those who are? Of course. But if you ask me, the cheaper and best option is to buy all the devices you want and use the remotes that come with them.
Over time, you'll realize it's the right move.