Why Vizio Might Just Dominate the Living Room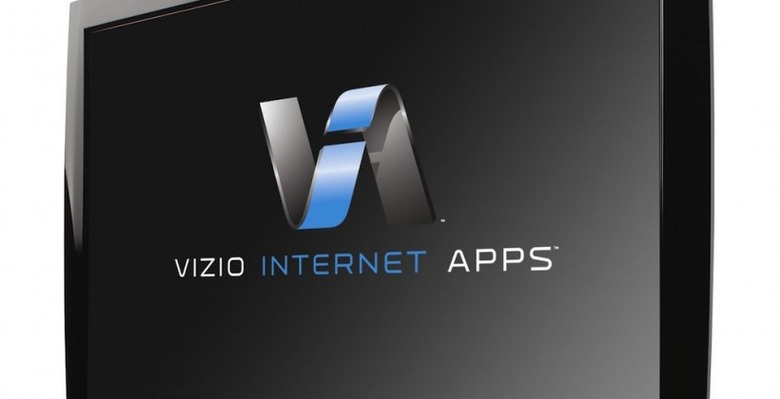 In the living room, there are some companies, like Apple or Microsoft, that people tend to point to and say that they "get" what consumers are after. In Apple's case, they point to the streaming options available in the company's Apple TV. Microsoft is celebrated for delivering an exceptionally worthwhile gaming and entertainment opportunity to consumers through its Xbox 360.
But what about Vizio? Though it might not come up outside of discussions on televisions, the company has made a name for itself in the living room for delivering outstanding products at affordable prices. And its place as the top LCD maker in North America has helped it secure its position as a major player in the technology space.
Moreover, it seems that Vizio is one of the most willing partners to double down on Google TV, and will offer the service in some of its HDTVs this year. Although some might scoff at the move, since Google TV hasn't been performing all that well so far, Google indicated last week at the I/O Conference that it will do more to improve the platform in the coming months. And it won't be long before the applications consumers have been waiting so long for finally arrive on the service.
When I think about Vizio, I find a company that has it all. It's delivering high-quality products at an affordable price. More importantly, it's willing to offer services now through its Via Apps program that appeal to those customers who are looking to stream content directly to their televisions.
In some ways, Vizio might just understand more about what today's consumer is looking for in their living room than any other company.
That said, I'm willing to accept that there are some major issues for Vizio as it continues to compete in the living room. For one, it's taking on a company in Samsung that has the expertise and cash behind it to go toe to toe with Vizio at anytime. Even worse for Vizio, it doesn't have the same name-recognition as a company like Sony or Apple, which puts it at a disadvantage. And we also can't forget that if Apple ever launches a television, chances are, the set will offer an App Store, and Vizio will be in deep trouble.
But for now, I simply don't see any other company in the living room that's pushing all the right buttons the way Vizio is. The company offers televisions — must-have products for anyone, regardless of the brand — and is willing to be more than just a simple provider of displays. And by offering televisions at a price that consumers are happy to pay, it seems to have found the sweet spot in a market that's hard to "get" in a short amount of time.
Combine all that, and I think we've found a company in Vizio that might eventually go on to dominate the living room.