Why the Wii U's Launch Lineup Is Impressive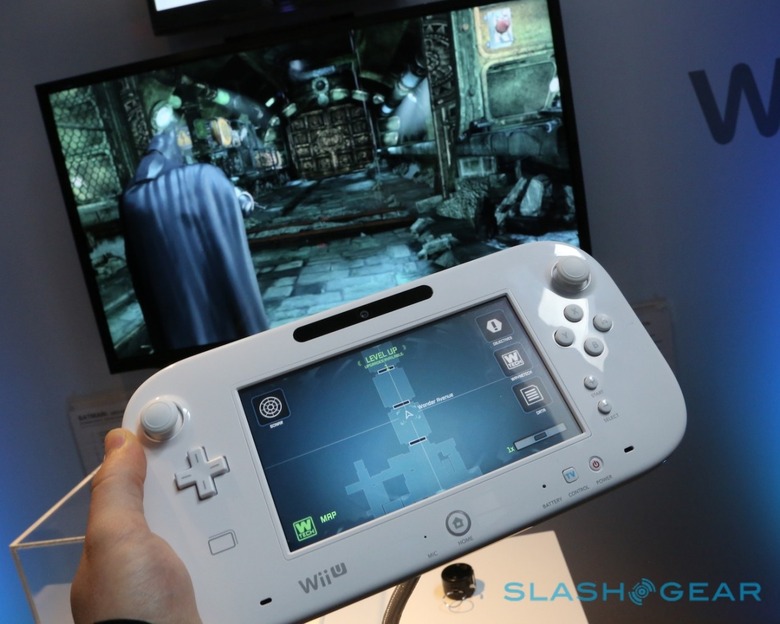 Nintendo's Wii U will be launching with an ample number of video games to whet your appetite.According to the venerable game company, a whopping 23 games will be available for the Wii U when it launches on November 18. New Super Mario Bros. U will of course be the leading title, but several third-party developers have also chipped in with games of their own.
I have to say, I'm awfully impressed. I know that I've been somewhat tough on the Wii U here on Slashgear, saying that you shouldn't preorder the device just yet, but perhaps this game lineup could change my mind. For once, Nintendo seems to understand the importance of third-parties, with 19 of the titles coming from a company other than the Mario maker.
I'm a firm believer that game libraries define video game consoles. And I'm also a firm believer that without a solid launch lineup of titles that appeal to all kinds of gamers, it'll be difficult for a console to get off the ground.
The Wii U's launch lineup appears to check all of the boxes gamers would expect. There are the kid-focused titles, of course, but you'll also find some adult games, like Call of Duty: Black Ops II and Assassin's Creed III. Add that to the new Darksiders and Arkham City and I think you have a solid game lineup.
And for those of us who still look back fondly at the old days of console launches that included all kinds of fighting games, having Tekken Tag Tournament 2 available on launch day just feels, well, right.
Now, I'm sure that there are some folks out there that look at this game lineup and worry. After all, many of the games, like Assassin's Creed III, have been ported to the Wii U from other consoles. But I don't necessarily think that's such a problem. As Wii owners know all too well, we've been deprived of really great games available on other consoles. Finally, we can enjoy them on Nintendo hardware.
[aquote]I'm not blinded by reality here[/aquote]
I suppose I should also point out that I'm not blinded by reality here. I know that Nintendo's launch lineup doesn't necessarily indicate that we'll have hardcore games available over the long haul, and developers will love to support it. But I do think it's a step in the right direction, especially coming off the Wii, which has proven notorious for its lack of appealing third-party titles.
After looking at the Wii U's launch lineup, I have to admit that I'm a bit more excited at the prospects of this console than I was before. I'm not entirely sure that the Wii U will be able to hold up over the long haul as the PlayStation 4 and Xbox 720 come out, but for now, I think Nintendo's console will actually be another suitable gaming option.
That's good news for us gamers. Once again, I'll be able to enjoy games on three consoles, and not just two.