Why Do Most Televisions Fall Short of Expectations?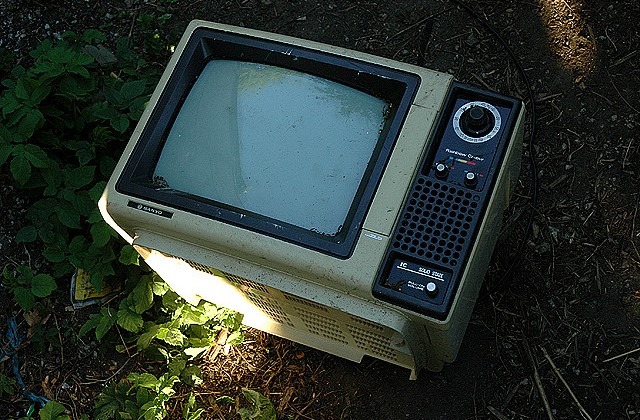 If you're anything like me, you spend quite a bit of time at Best Buy looking at the televisions. You don't necessarily want to buy one of them, but you're interested in the changes that are going on in the marketplace. And you want to see what makes some sets so special.[Image credit: coxy]
The only issue is, after that evaluation, you quickly realize that the vast majority of the televisions on store shelves just aren't all that appealing. And even those companies that typically deliver outstanding televisions are offering so many different models that trying to determine what's really best for you can be difficult.
Consider this: Vizio makes some solid televisions that are arguably more affordable than any other brand's sets. The only issue is, not all Vizio models are made equal. The company's 3SV and 4SV models are quite nice, and they deliver a level of quality that customers would expect. But Vizio sells several other televisions. And in my experience, they don't necessarily stand up to some of its better offerings.
Then we have companies like Samsung. That firm delivers outstanding sets, like the 8000 and 9000 series, but they're wildly expensive. And those who want the Vizio price with Samsung quality won't find it.
Panasonic offers the best plasma panels in the television market. And for the most part, its pricing is quite good. But it offers so many different models that choosing between them isn't always easy. Sure, the VT25 series is nice, but what about the G25 or the S2 series? And how do the company's LCDs stack up? It's not as easy to buy a Panasonic television as some think.
And as for the countless other television makers? It's a mixed bag. Some televisions are nice, others are abysmal. Some folks can't stand the thought of not getting an LG television, while others balk at the idea. Sony sets are favorites among some customers and downright despised by others.
When we take all this into account, one issue should become abundantly clear to all of us: when it comes to buying televisions, there are few sets that really deliver the full value proposition that we require. And if percentage-chance is our guide, the uninformed customer will more times than not choose a television that they're unhappy with after they get it home.
So, how do we get out of this trap?
First off, we need to change our buying habits. We need to be more informed. And we need to have an idea of which television model we want to buy before we head to the store.
For me, the perfect television is affordable, has a high-quality picture, and delivers some extra features, like Netflix (and even 3D if the price is right) built in. It has a nice design and its footprint isn't so large that it looks like a boulder hanging from my wall. It's a high-quality television at a price that I can justify. And it will last long enough for me to not feel that it's obsolete a month after purchase.
Luckily, there are some televisions on the market this very minute that can deliver all that for me. But they're few and far between. And unless I'm prepared, I could get caught with a very, very expensive lemon.
Unfortunately, that's the reality of the television market today. And by the look of things, I doubt it will change anytime soon.