Why Banksy just painted Steve Jobs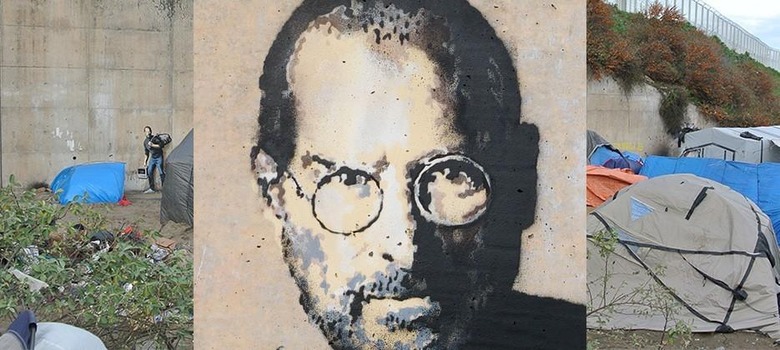 Syrian refugees are being downtrodden by Republican leaders and presidential candidates aplenty. Rogue graffiti artist Banksy has something to say about that. In a painting in the Jungle refugee camp in the French port of Calais, Banksy painted a portrait of Jobs holding a sack and carrying an old-school Apple computer. Something like a shortened Color Classic. And why would Banksy paint Steve Jobs in a refugee camp, you might ask?
While for some onlookers the reasoning behind Jobs' appearance here at a migrant camp might be obvious, most of the world doesn't know why one of the creators of Apple Computer would be popping up in such a place. A Banksy spokesperson sent a statement to the press this morning, explaining with a bit of detail the reason why Steve Jobs is beyond important to consider at this point in our shared history.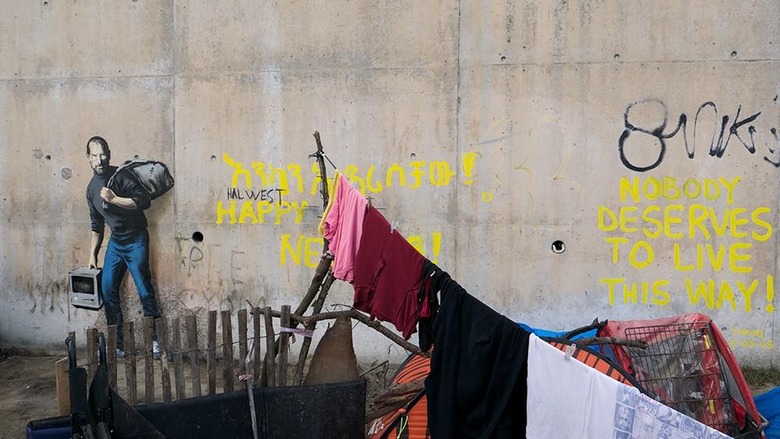 "We're often led to believe migration is a drain on the country's resources, but Steve Jobs was the son of a Syrian migrant," said Banksy's spokesperson.
"Apple is the world's most profitable company, it pays over $7 billion a year in taxes — and it only exists because they allowed in a young man from Homs."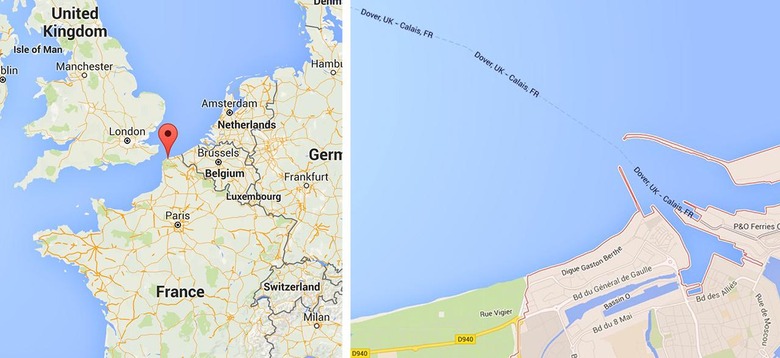 Calais sits in the Northwest of France, right at the entrance to the Eurotunnel. There, at what's lovingly called "Jungle camp", migrants live and aim to cross the English Channel and enter the UK.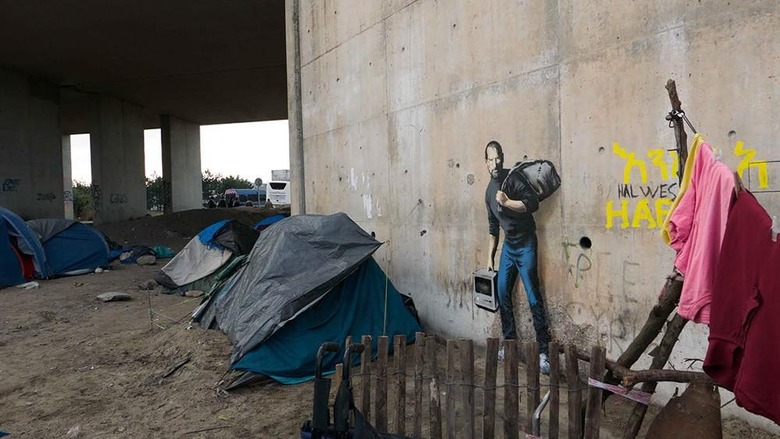 Steve Jobs' biological father is Abdulfattah John Jandali, born in Homs Syria, currently aged 84 – and yes, still living and thriving in the United States of America.
Banksy's recent art exhibition and concert series Dismaland was dismantled and made into dwellings for the Calais migrant camp. According to Banksy's website, they're completed 12 dwellings, a community area, and a children's play park.
The gallery above shows what Banksy and crew's efforts have made for migrants in Calais.