Who killed BlackBerry OS? Android or the iPhone?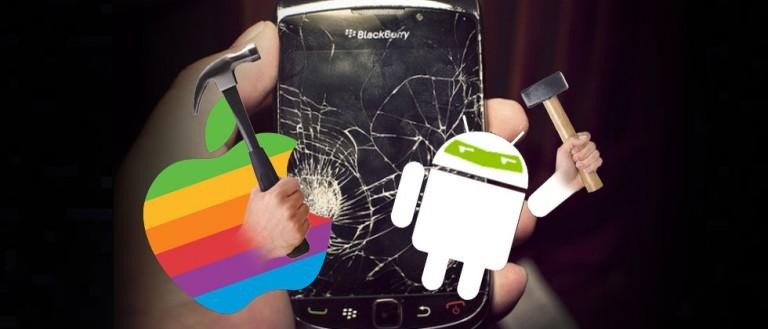 In an interview this week BlackBerry CEO said "I love our handset business, but we need to make money." He was speaking with The National, where he also confirmed that there were, as the publication put it "no plans to launch new devices running the operating system" – the operating system being BlackBerry 10. Meanwhile the company would continue to support and release updates for the operating system for the time being. So whose fault is this?
Maybe "fault" is the wrong word to use here. Who is to blame for the death of BlackBerry – the operating system, at least? Could it be Apple, as market share plummeted over the past 8 years after the iPhone was launched?
Or could it be Android – especially recently, as BlackBerry began to adopt the idea of running Android apps on their own operating system?
According to BlackBerry CEO John Chen, the company will be re-directing energies away from a high-end Android smartphone this year. Instead of releasing another supposed competitor for the biggest and the best smartphones in the world today, BlackBerry will launch two mid-range Android handsets by the end of the year.
One of these handsets will be a touchscreen device, the other will have a physical keyboard.
The company still has a foot in the door when it comes to enterprise security. In fact though Chen suggests that "BlackBerry lost the consumer market a while ago," he continues, saying "now we are almost exclusively an enterprise player."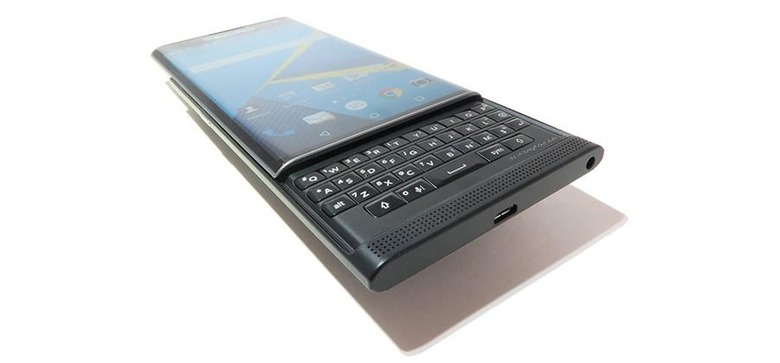 Does this indicate that Apple's energies, directed at the consumer market first and foremost, have left a window of opportunity open for BlackBerry in enterprise handsets? Or does it suggest that Android, being such an open and versatile operating system, has enticed BlackBerry to adopt the lot, focusing instead on the segments they excel in most?
"We're the only people who really secure Android," said Chen, "taking the security features of BlackBerry that everyone knows us for and make it more reachable for the market.
Whether it was Apple or Google that's slain BlackBerry's operating system dreams, one thing is certain: it is with Android that the company will forge forward.