White House "We the Geeks" Hangout to discuss "real-life superpowers"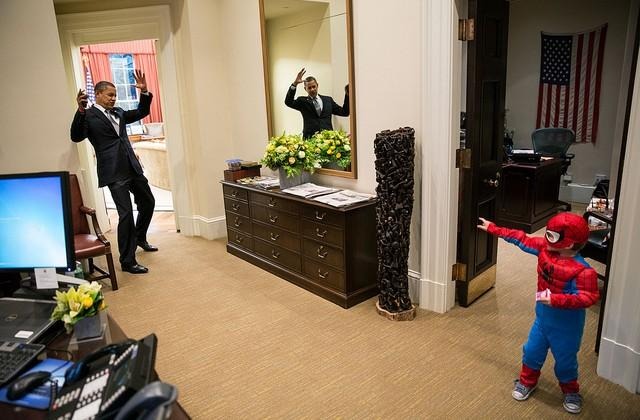 San Diego Comic-Con is kicking off right now, and to celebrate, the White House will be hosting a Google+ Hangout called "We the Geeks" today at 12 pm ET, which will feature a panel of innovators that will be discussing "real-life superpowers", such as invisibility, self-healing electronic skin, and new types of armor.
The Hangout won't include President Obama, but the discussion will be lead by the White House innovation advisor Tom Kalil. The panel will include five innovators, including James Kakalios (author of The Physics of Superheroes), Nate Ball (of PBS's Design Squad Nation), and Zhenan Bao (a researcher focusing on synthetic skin), just to name a few.
The live stream will be available on several of the White House's different pages, including their YouTube channel, Google+ page, and the WhiteHouse.gov website. If you can't make it at noon ET for the hangout live, the full video will be available for viewing afterwards on the White House's YouTube channel.
Viewers can send their questions in beforehand by sharing them via Twitter or Google+ using the hashtag #WeTheGeeks. No word on exactly how long the panel session will last, but it'll most likely go on for at least an hour, so if you're thinking about getting a bit of viewing in during your lunch break, plan accordingly.
SOURCE: WhiteHouse.gov
IMAGE CREDIT: The White House