White House sanctions North Korea in response to Sony hack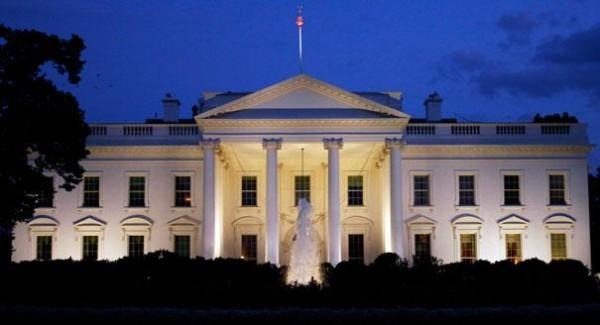 In an apparent attempt to thwart future cyber attacks, the United states has issued sanctions against North Korea. The sanctions are a response to "ongoing provocative, destabilizing, and repressive actions and policies, particularly its destructive and coercive cyber attack on Sony Pictures Entertainment". Sanctions are part of The White House's previous statement that any response to North Korea regarding the Sony hack would be "proportional", though the sanctions aren't final. The White house is calling them the "first part" of a full response.
These sanctions single out business dealings with North Korea, a government intelligence agency, and an arms dealer. The Reconnaissance General Bureau is North Korea's primary intelligence organization, while Korean Mining Development Trading Corporation (KOMID) is the arms dealer in question.
Korea Tangun Trading Corporation is "primarily responsible for the procurement of commodities and technologies to support North Korea's defense research and development programs". The White House calls all three "controlled entities of the Government of North Korea".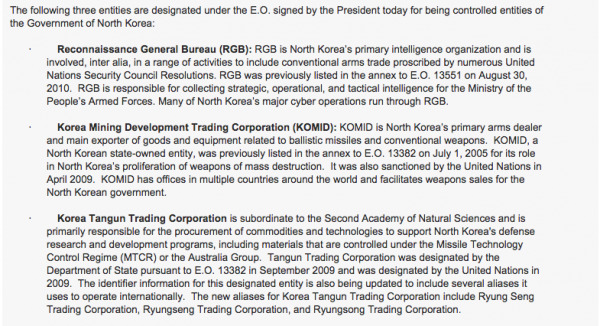 The sanctions also single out ten individuals within the North Korean government, some of whom are not in North Korea. Many of them are employed by Korean Mining Development Trading Corporation (KOMID).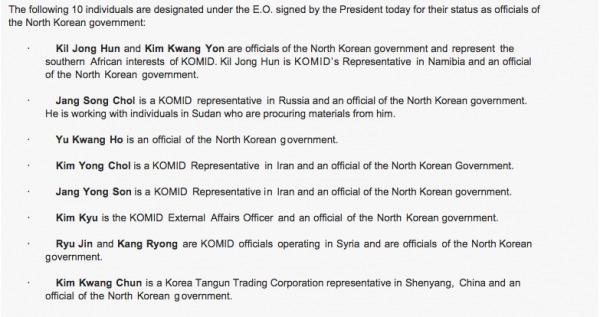 Sanctions against North Korea here mean those entities are prevented from using any US-based financial institution or system, and all United States citizens are prevented from doing business with them in any fashion.
North Korea has categorically denied involvement with the Sony hack, though they do consider the actions "righteous". Many don't believe the FBI's case against North Korea is strong enough to warrant finger-pointing.
The White House cryptically says these are the first set of actions against North Korea, though they don't hint at what may be to come.
North Korea has not yet issued a public repsonse to the sanctions.
Source: AP, US Treasury