White House report says broadband internet is a necessary utility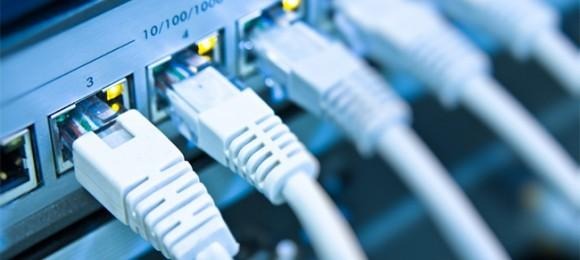 Those of us with easy, everyday access to broadband internet might take it for granted, but its importance in today's world can be no more apparent than to the millions of Americans who don't have a connection. That's the sentiment expressed in a new report from the White House and the Broadband Opportunity Council, which write that broadband internet has become an "essential infrastructure for communities" and is no longer just a convenience, but a "core utility" in the same way as electricity and water.
Along with stating the importance of broadband access, the report highlights the fact that some 51 million Americans, or about one-sixth of the population, do not have access to download speeds of 25 Mbps or more. While this is related to various demographic factors including geography, income, and education, it is also said that the lack of competition among service providers can be an issue.
In assessing federal programs with a goal of supporting broadband access, Broadband Opportunity Council found that some "lack specific guidelines to promote its use," while a lack funding for implementation affected others. Investigators came up with a list of 36 actions the government can take to improve broadband access in the next 18 months, including the following:
- Modernize Federal programs valued at approximately $10 billion to include broadband as an eligible program expenditure, such as the Department of Agriculture's (USDA) Community Facilities (CF) program, which will help communities around the country bring broadband to health clinics and recreation centers;

- Create an online inventory of data on Federal assets, such as Department of the Interior (DOI) telecommunications towers, that can help support faster and more economical broadband deployments to remote areas of the country;

- Streamline the applications for programs and broadband permitting processes to support broadband deployment and foster competition; and

- Create a portal for information on Federal broadband funding and loan programs to help communities easily identify resources as they seek to expand access to broadband.
Certainly related to the report's suggestions is the recent ConnectHome project launched by the White House in July. The initiative aims to bring high-speed internet to more low-income households in the US, starting with offering free or very cheap broadband service to 275,000 families across 27 cities.
SOURCE White House / PDF