Whirlpool Smart Countertop Oven can identify the food it cooks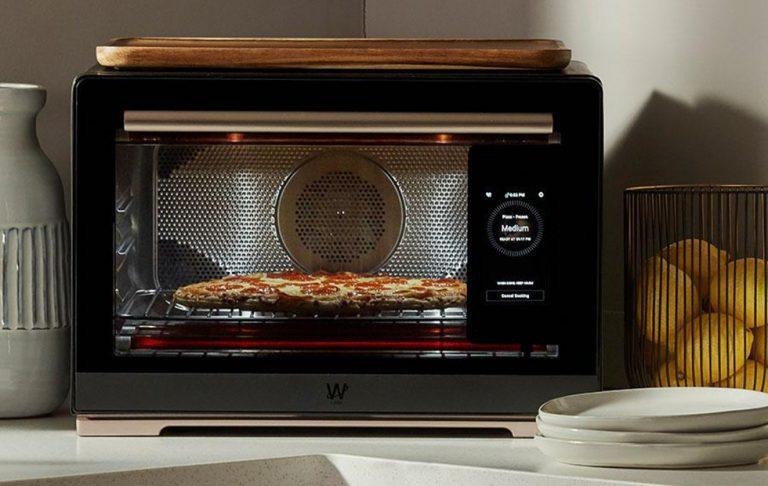 Whirlpool's incubator WLabs has developed a new countertop oven capable of recognizing the food placed within it. Called the Smart Countertop Oven, this limited edition appliance automatically sets the appropriate time and temperature for whatever food the user has placed within the appliance.
Cooking food in an oven typically requires one of two things: memorizing the right time and temperature for the particular meal or looking up the information when it's time to bake. Whirlpool's unique countertop oven offers a third solution by automatically evaluating and determining which food is placed on its rack.
An algorithm manages the time and temperature setup; it effectively works even if the food is frozen, according to the company. The oven uses convention heating and doesn't need to be preheated; it can also maintain an even temperature, the company says, which is more than some competing models are capable of.
When used with WiFi and the oven's companion app, users can look in on their food as it cooks for real-time monitoring, get a cooking status notification on their mobile device, scan select frozen foods to rapidly cook at the right settings, and activate the oven by voice using Alexa or Google Assistant.
In addition, the oven has built-in algorithms that know when it is necessary to preheat the oven, plus there are 11 cooking modes that include common activities, such as toasting, baking, dehydrating, air frying, broiling, and slow cooking. A smart thermometer works to cook the food at the correct temperature and ensure it is cooked all the way through.
A limited number of Smart Countertop Ovens are available to preorder from WLabs.