Where To Watch Today's Nintendo Direct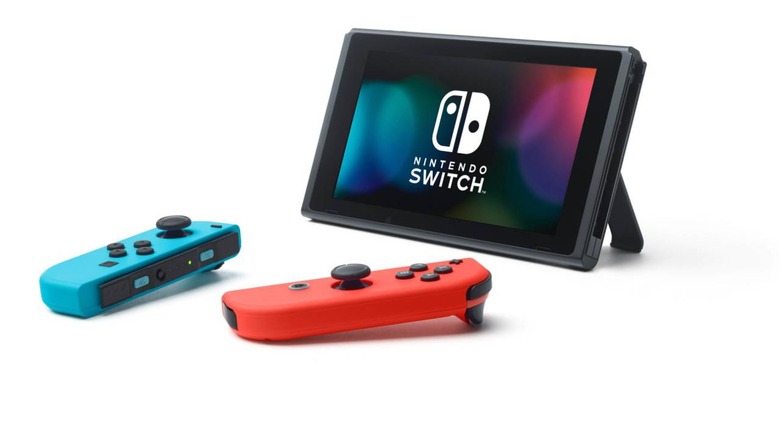 After a solid couple of months of speculation, the next Nintendo Direct is nearly here. Nintendo is scheduled to broadcast a new Direct centered around the Switch at 5 p.m. EST today, and with a running time of around 35 minutes, we're definitely in for at least a few big announcements. You've got some options when it comes to where to watch too, as Nintendo will be streaming the Direct on a number of different platforms.
The easiest platform to use is YouTube, as we've embedded the live stream in this article. When the time comes, you can simply watch the presentation here instead of seeking it out on YouTube itself, where finding live streams that haven't yet been broadcast can be challenging sometimes.
If you're more of a Twitch person and you were looking forward to spamming chat with emotes as you watch, then good news: you can do that too. Nintendo will be broadcasting the Direct on its Twitch channel as well, but don't expect to have any quality interactions with other viewers as Twitch chat will likely be moving at a ridiculous pace once the presentation starts. Finally, Nintendo will also be streaming the Direct on its website, and while it's only embedded the YouTube stream, you can head over there if you want to get the full Nintendo effect.
Regardless of where you watch, it should be a pretty good show. Most Switch owners are expecting to hear more about titles like Animal Crossing, Luigi's Mansion 3, and maybe even Pokemon if we're lucky. Nintendo itself has said that Fire Emblem: Three Houses will be one of the games on display, and there might even be a few surprise reveals of previously unannounced games.
Sorry though, 3DS owners, because this Direct is wholly focused on the Switch. That doesn't necessarily stop Nintendo from making a surprise 3DS announcement, but that seems unlikely given what the company has already said about the Direct. Will you be watching the Direct this afternoon? Head down to the comments section and let us know!