WhatsApp Windows Phone fix in works after IM app pulled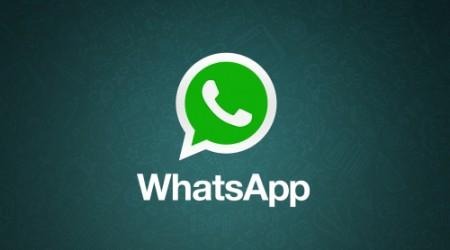 Microsoft is working with WhatsApp to fix the notifications problem some Windows Phone users have observed, and get the popular messaging app back in the Windows Phone Market, Microsoft's Joe Belfiore has confirmed. The cross-platform IM app was yanked from the download store around a week ago, after widespread reports of message notifications not being delivered correctly, and persistent error messages every time the app was opened.
"[WhatsApp] pinged us about an issue that popped on notifications, we're working with them on a fix," Belfiore tweeted this morning, promising more information soon.
While the fault was originally believed to be around the Windows Phone 8.1 Beta, which we reviewed back when it was released in mid-April in "developer preview" form, Belfiore suggests otherwise. In fact, he claims, the WhatsApp issue is in Windows Phone 8 update 3, pointing out that "the notifications core in WP8.1 is different."
The number of people already trying out the Windows Phone 8.1 beta is unknown, with Microsoft yet to detail how many people took advantage of the preview. Although ostensibly targeted at developers hoping to get their apps ready for the new OS version, it also offers appealing consumer features like Cortana, Microsoft's alternative to the iPhone's Siri.
"Unfortunately due to technical issues related to Windows Phone platform, we have chosen to un-publish WhatsApp Messenger on the Windows Phone platform," WhatsApp said in a statement.
For the moment, those with WhatsApp already installed on their Windows Phone can continue to use it, though they may not get notified when friends send messages. However, the listing in the Windows Phone Market was still absent at time of publication.
Update 05/30: Joe Belfiore has tweeted an update:
"Sorry for being quiet about WhatsApp. We've worked with them to get a fix built and expect it to be back QUITE SOON."
SOURCE Joe Belfiore