WhatsApp tipped to launch encrypted voice calls soon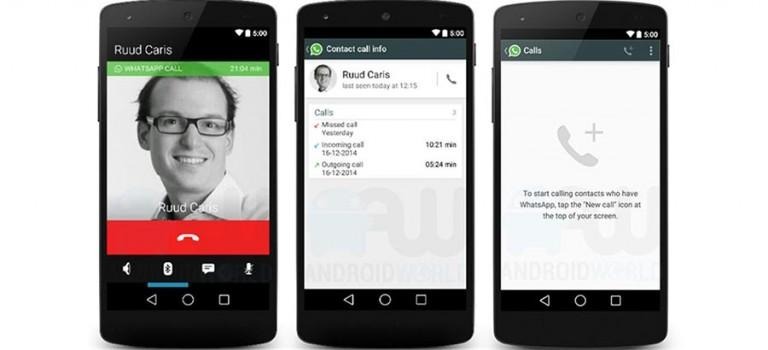 In light of Apple's ongoing legal battle with the FBI, other tech companies are looking to boost their own encryption, according to sources. Among them is WhatsApp, which is said to be prepping an encrypted voice calls rollout, adding to its other encrypted features. As well, Snapchat is said to be working on a secure messaging platform, and Google is looking into putting its encrypted email technology to use elsewhere.
The issue has been a heavily debated and contentious one, with the government seeking backdoors into encrypted products for the supposed purpose of national security. Companies have pushed back against these requests, and started beefing up their security measures following the Snowden revelations. The latest installment in the issue — the FBI's battle with Apple over iPhone encryption — has spurred other companies toward boosting their own security, according to a new report from The Guardian.
Back in late 2014, WhatsApp rolled out end-to-end encryption for its Android users, and if the newest report proves true, it will soon be following with encrypted calls between users — a significant move considering the service boasts more than a billion users every month. Two sources have said that both encrypted calls and encrypted group messaging will be rolling out soon, with a formal announcement about the change reportedly being in the pipeline.
The move will likely add fuel to the ongoing debate, and may rile government agencies that have long been brushing aside privacy concerns as if they do not matter.
WhatsApp isn't the only company prepping improved security measures, though, at least according to the report. Snapchat is said to be working on its own secured messaging system, Facebook is reportedly looking into increasing Messenger's security, and Google is said to be looking at ways it can use its email encryption technology to better secure other products.
One source said Google's initiative isn't a sure thing — it isn't guaranteed Google will pursue that avenue — and that it "has been an ongoing effort for a long time" within the company. To proceed, Google would have to tackle some issues including dealing with data that doesn't readily lend itself to end-to-end encryption. As well, Google has to toe the line between securing data and maintaining its business model — targeting advertisements based on messages, for example, is tricky if encryption is in play.
SOURCE: The Guardian