WhatsApp for iOS drops fee in favor of annual subscription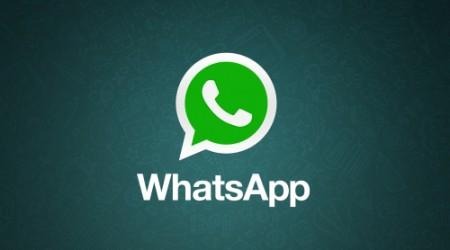 WhatsApp is arguably one of the most popular messaging apps today, but its $0.99 price tag on iOS was a bit disappointing considering that every other platform had the app for free. However, the makers of WhatsApp are moving iOS over to the subscription model of other platforms, charging users only $1 per year to use the service.
The app is now free to download on iOS, but users will end up paying $1 per year for the privilege of using the service. The first year of service is free, but once the second year kicks in, you'll have to chip in the $1 for every year you use the app. This brings the iOS version in line with the Android version that comes with the same pricing model.
Fortunately, anyone who has already bought the app in the past on iOS won't be paying the annual subscription fee, and those users will be able to continue using the app as they always have. The developers of the app have been planning to move iOS over the new model for quite some time, so it isn't too surprising to see the iOS version making the move.
While iOS users will be able to download the app for free and won't have to pay anything for a whole year, the costs can certainly add up over time. After you use the app for two years, you'll end up having to pay $2 for the app when you could've gotten it for only $1. Based on the progression of new apps coming out, we hope there will be a better and free option making its way onto mobile in the next two years.
Last month, WhatsApp hit a whopping 27 billion messages daily, which was a new record for the app. Back in April, the company announced that 200 million users were using WhatsApp. That number has since jumped to 250 million, which is more users than Twitter. So far, the service shows no signs of slowing down, and we wouldn't be surprised if this new subscription model brought even more users on board.
SOURCE: iTunes App Store