WhatsApp for Android gets Google Drive backup option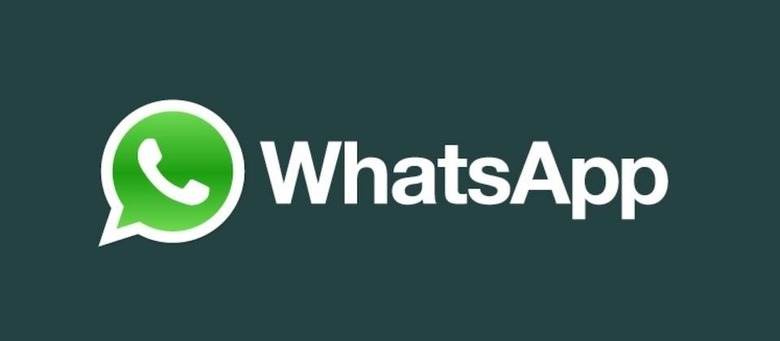 Google has announced that popular chatting app WhatsApp has a new Google Drive backup option, giving Android users in particular an extra option for backing up their data. The feature allows users to keep their chats, videos, and other WhatsApp data in their Google Drive account; this will allow someone to find the data in case the phone gets lost, but also restore the data onto a new device if the user upgrades to a new handset.
Google announced the new option today; obviously, it is only available to Android users. The feature is available within the app, and appears as shown in the screenshots below. If enabled, there's the option to back up data on a daily, weekly, or monthly basis, as well as a "never" option if you're not fond of Google Drive.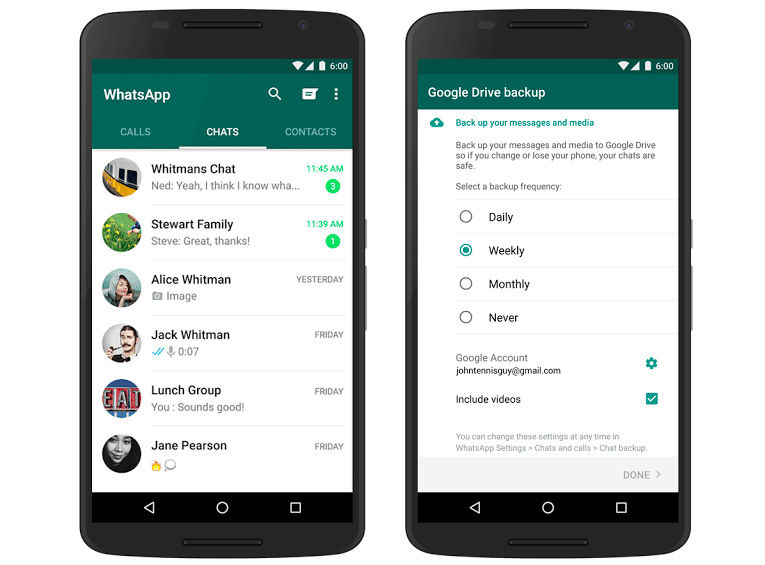 If the feature is enabled, WhatsApp users can choose what Google account the Drive storage will be associated with, and can choose whether or not to include videos in the backups — videos, of course, taking up more space than text and photos. The backup option can be found under "WhatsApp Settings > Chats and calls > Chat backup."
If you're not seeing the feature yet, be patient — it is rolling out over the next few months, according to Google, which means it could be several weeks before you get access to it. Google didn't state whether it is rolling out in certain regions first.
SOURCE: Google Drive Blog