WhatsApp adds fingerprint lock security feature on Android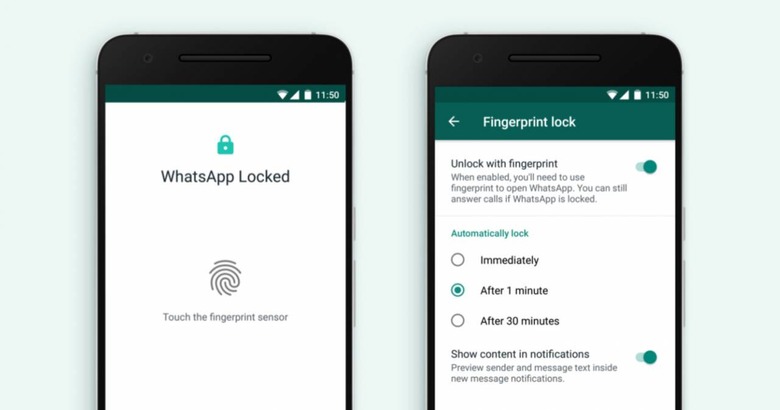 WhatsApp has announced a new layer of security for Android users: the ability to lock the app with a fingerprint. The new feature joins the previously released support for Face ID and Touch ID on the iPhone. Similar locking features are found on a number of competing apps, including popular encrypted messaging app Signal.
Messaging apps have largely replaced texting and email as the primary way people communicate in the modern world. Though it's not quite as popular in the US, WhatsApp is the dominant messaging app used in many countries, making it important to offer various security options tailored to the needs of users.
The fingerprint lock option is exactly what it sounds like — the ability to lock the app and require the user's fingerprint to unlock it. This feature is available now to Android users who have an Android device with a built-in fingerprint sensor.
To set up the new feature, you'll need to open WhatsApp and enter the Settings menu. From there, tap Account -> Privacy -> Fingerprint lock. Toggle on the "Unlock with fingerprint" setting, then touch the fingerprint sensor to confirm the selection. You'll need to have at least one fingerprint registered with your device in order to use the feature.
There's a distinct advantage to securing an app using a fingerprint instead of a password or PIN, namely that it cannot be guessed and the phone cannot be accessed without its owner physically touching it. Users should keep in mind that some laws do not protect device owners from being forced by law enforcement to unlock a device that is secured with a fingerprint, however.