What The Facebook Yahoo Lawsuit Means For You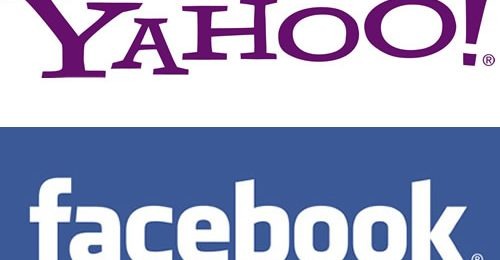 The short answer to the question of what this newest litigation will mean for you, the Facebook or Yahoo user, is "absolutely nothing." There've been countless cases like the one going on right this second going on for many years now back and forth between tech companies, and they will be continuing throughout the vast expanse of the business-driven industry. How it will affect the "good name" of either company in the short run is a different issue entirely – starting with Facebook's admission that they had no idea they were being sued by Yahoo until after the media reported it.
There are now two statements out there coming from either Facebook or Yahoo, both of them regarding the case at hand. The case we're speaking of has Yahoo taking Facebook to court over a series of patents they hold that they say Facebook has not licensed from them yet whose contents they continue to utilize without proper allowance. Facebook, in response, has said that they're basically baffled by the whole situation. As Yahoo said today in a statement:
Yahoo! has invested substantial resources in research and development through the years, which has resulted in numerous patented inventions of technology that other companies have licensed. These technologies are the foundation of our business that engages over 700 million monthly unique visitors and represent the spirit of innovation upon which Yahoo! is built. Unfortunately, the matter with Facebook remains unresolved and we are compelled to seek redress in federal court. We are confident that we will prevail.
Facebook on the other hand has let the news media know that it was through tech blogs (like the one you're reading right now) that they came to know of the suit in the first place. Facebook also released the following statement on the matter:
We're disappointed that Yahoo, a longtime business partner of Facebook and a company that has substantially benefitted from its association with Facebook, has decided to resort to litigation. Once again, we learned of Yahoo's decision simultaneously with the media. We will defend ourselves vigorously against these puzzling actions.
A puzzle is what Facebook says it has on its hands, and a puzzle they will put together and subsequently cut apart. For the user, not much has to be done about any bit of this situation. What you can do if you do so desire, on the other hand, is consider the following:
Charels Verhoeven of Quinn Emanuel is Yahoo's lead council in this case, and he and his team also represent several other big-name litigation suits going on right now as well. Verhoeven, according to Florian Mueller, is responsible for "Samsung and HTC against Apple, and for Motorola against both Apple and Microsoft." Consider how closely tied each of these companies are and speak your peace on how these law-related matters affect your day to day activities.
[via Washington Post]