What is the Radiohead Public Library?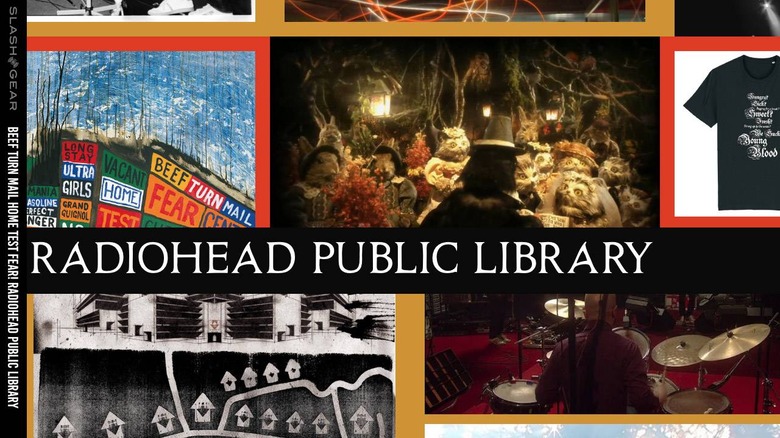 The Radiohead Public Library is the just-launched latest incarnation of the official primary Radiohead internet home page. It was announced by the official Radiohead Twitter account with a message that read "Radiohead.com has always been infuriatingly uninformative and unpredictable. We have now, predictably, made it incredibly informative."
At the start of this journey here on day one of the launch of the library, Radiohead began a series of tours. The first tour was done by band member Colin Greenwood. This video was originally posted to Twitter. Per Radiohead on Twitter, "Today's librarian taking you on a tour through the brand new Radiohead Public Library is: Colin"
To move through the library of content, tap one of the many colored blocks at the head of the website to travel through the various album eras of Radiohead. Radiohead: Pablo Honey, The Bends, a wide variety of EPs and rarities, and OK Computer. Kid A, Amnesiac, Hail To The Thief, and In Ranbows. The King of Limbs in 2011 and the 2016 release A Moon Shaped Pool are also represented.
The Radiohead Public Library is "an online resource containing videos, music, artwork, websites, merchandise, and assorted ephemera."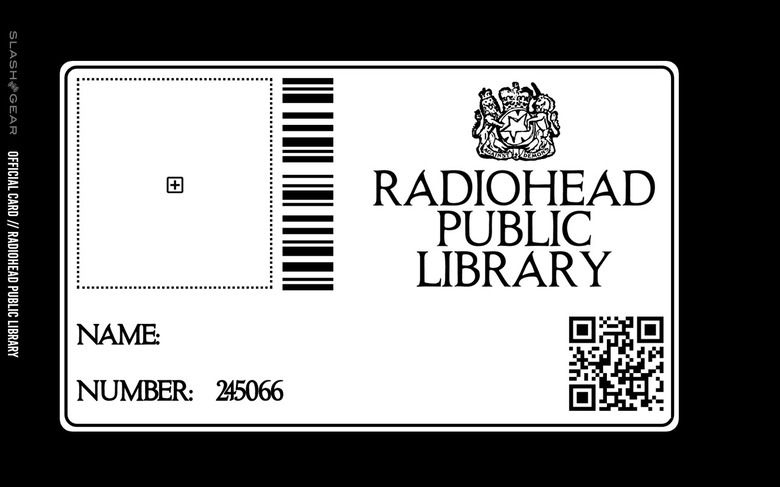 The main albums are shown in the Radiohead Public Library with links to Buy or Stream the content, while a variety of videos are shown for free. Content is generally contained within the first row for each album era, but overflow is handled by the 2nd and 4th columns.
The Radiohead Public Library Wardrobe Department is a storefront for Radiohead t-shirts. There may be other sorts of clothing there eventually, but at launch, it's all about basic white or black t-shirts with Radiohead designs. Orders, said the launch site, will start shipping w/c 3rd February, 2020. This website was created using Shopify. This will likely expand to a new album at some point – but who can tell when or how?