What do you get when you cross a laptop and a limo?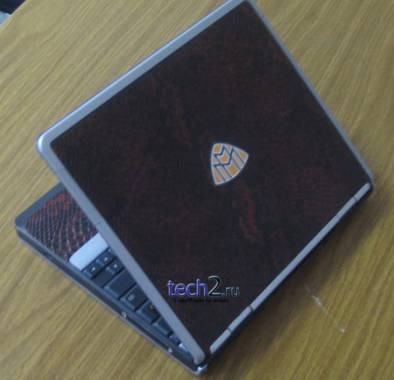 It seems like these days the trend in the PC world is to team up with fancy car makers and put out a special (expensive) edition of their laptop. Acer has already teamed up with Ferrari, and Asus has a deal going with Lamborghini. Now HP wants a piece of the action.
They have decided to team up with German limousine company Maybach. This blending of brands has resulted in the NS42. You'll get a leather-clad notebook that at first glance just looks like my old Compaq laptop has been given a once-over and had the Maybach logo stamped on it.
Under the hood it's a different story, my old Compaq just has an old Athlon MP while the NS42 will sport a Core 2 Duo and a 64GB SSD drive. It's still not enough to justify $4000 in my book, so hopefully they'll add a few more niceties before its release.
HP Maybach Laptop Follows in the Skidmarks of Ferrari and Lamborghini [via gizmodo]