What Do You Get A Dad That Has Everything?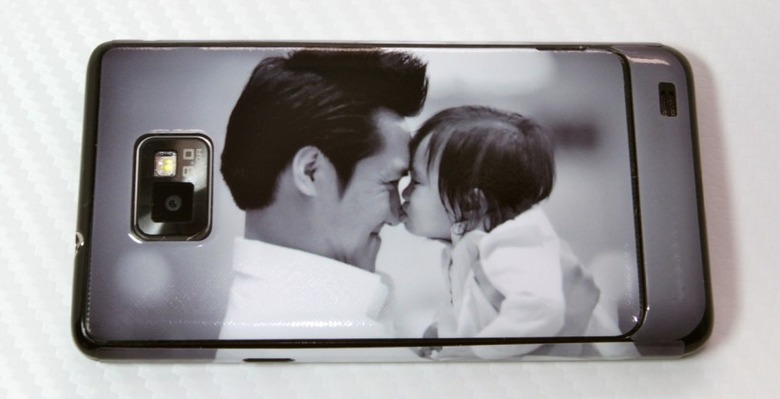 It's Father's Day and I wish dads out there a wonderful day with your sons and daughters. I never understood my father's love as well as the sacrifices he made until the arrival of my daughter, Allison, a little over a year ago. That being said, it's nice having one day out of year where dads all over the world are being shown how much they're appreciated. Giving presents or a Father's Day card is the norm and presents can range from a drawing to an expensive flatscreen TV.
(photo credit: Daniel Lim)
My daughter's too young to buy me a present so mom stepped in to help out. Unfortunately for her, I'm possibly the hardest guy to buy present for simply because I have nearly every single electronic devices made. There's this one picture of Allie and I that I love, and luckily my wife Lynnsie knew and had a copy. She also knew I have a passion for phones and my current phone happens to be a Galaxy S II. In her research she discovered Geleskins offers customized skins for all sorts of handsets.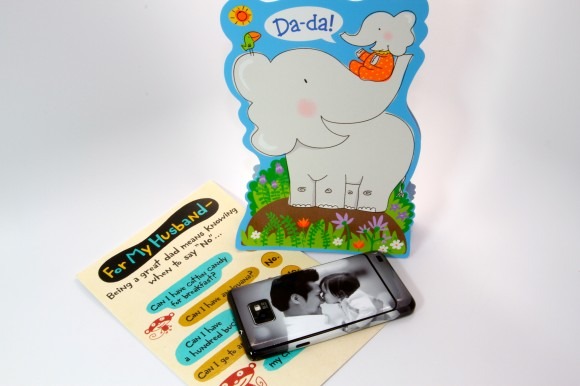 So it begins, she decided this would be the best present ever – and indeed she was right. No other present could have touched the way this one did. Looking at what was once nothing more than a sheet of plastic is now etched with a picture of me, and the one person I love more than life itself, my daughter. I inadvertently gave Lynnsie a minor heart attack earlier this week, when I dropped the Galaxy S II and managed to crack the Gorilla Glass display; luckily the replacement arrived in time for my Father's Day surprise!
When I asked if the ordering process was easy, Lynnsie told me "yep, it sure was. All I had to do was upload a picture and let Gelaskins know which phone you have." Now normally, other than a clear Wrapsol skin or a customized StealthArmor, I would never use anything on any of my phones. This was different. I couldn't apply it on fast enough! Installation was easy and painless. Once on, my Galaxy S II is radically changed and now personalized. I love it!
All in all, it's not how much you spend on a present that counts (in this case, Lynnsie spent $15 for the Gelaskins and $15 for rush order), but the meaning behind the gift. To me, this present was the best ever.
[vms 179e4f7ab135ed4e641a]