Wet Hot American Summer: Netflix releases first long trailer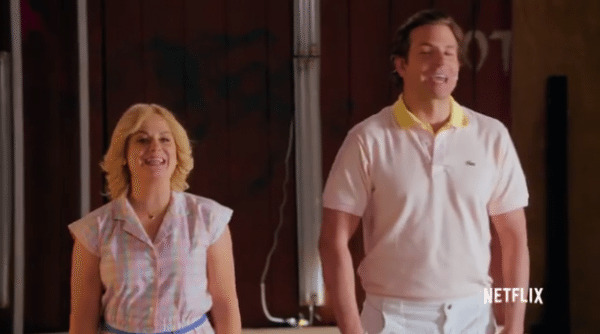 Netflix's Wet Hot American Summer mini series will be arriving this month, and after teasing subscribers with short and long trailers that refrained from giving us a solid look at the show, it has finally released the first long trailer for the series. At more than two and a half minutes long it isn't disappointing, and we see many of the familiar faces we've since heard are among the cast. Many of them starred in the original and have reprised their roles.
The show was first revealed last year in a leak, and later became official with tentative cast details. It is called Wet Hot American Summer: First Day of Camp, and it brings viewers back to summer camp. Unlike the past trailers, we get a look at actual scenes from the episodes with the one below.
A lot of familiar faces will be among the cast, including Elizabeth Banks, Michael Ian Black, Bradley Cooper, Judah Friedlander, Janeane Garofalo, Joe Lo Truglio, Ken Marino, Christopher Meloni, Marguerite Moreau, Zak Orth, Amy Poehler, David Hyde Pierce, Paul Rudd, Molly Shannon, and Michael Showalter.
The mini series will include 8 episodes, making it more of a long movie split into sections, and it will be arriving on July 31. It is based on the movie from 2001 by the same name, which earned itself a dedicated fan base. For more details hit up the timeline below.