'Wet Hot American Summer' adds Jon Hamm, Chris Pine and more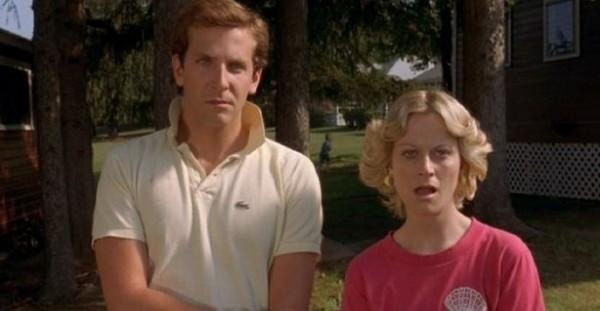 Netflix's limited series reboot of "Wet Hot American Summer" is starting to get a bit crazy. Rumors of the series started surfacing about a year ago, and eventually spawned into a confirmed project that was promised to be seeking the original (and now largely famous) cast. That panned out, and the recent release of the show's first teaser trailer confirmed a load of those original cast members have returned. The list of stars is already big, but just got a bit larger with Jon Hamm, Chris Pine, Kristen Wiig, and Jason Schwartzman all being tipped as on board.
First things first, Netflix just released the teaser trailer featured below earlier this week. It is somewhat long for a teaser trailer, and it reveals almost nothing at all...except the bountiful cast: Elizabeth Banks, Michael Ian Black, Bradley Cooper, Judah Friedlander, Janeane Garofalo, Joe Lo Truglio, Ken Marino, Christopher Meloni, Marguerite Moreau, Zak Orth, Amy Poehler, David Hyde Pierce, Paul Rudd, Molly Shannon and Michael Showalter.
According to Deadline, that cast has already expanded with the addition of four more (big) names: Jon Hamm, Kristen Wiig, Jason Schwartzman, and Chris Pine. It seems the news isn't official, but Deadline says it has been tipped that these four are in for "guest starring/recurring roles".
Reportedly, Schwartzman will be playing as the boy's head counselor, Hamm will be a spy, Pine will be a "mysterious" character, and Wiig will be the preppy rival camp's snob of a counselor. This makes for 20+ prominent cast members for the otherwise tiny series — there will only be eight episodes, which are set to arrive this summer.
SOURCE: Deadline