Netflix's 'Wet Hot American Summer' gets first teaser trailer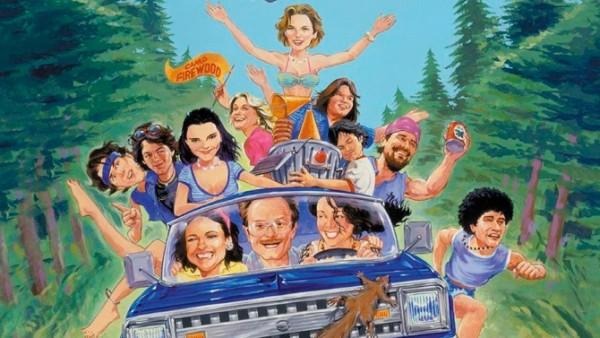 It was nearly a year ago when rumors surfaced that Netflix would be rebooting Wet Hot American Summer, something that was eventually confirmed and has since been ongoing. It took several months of patience, but we've finally got our first official look at the show via its first trailer, which Netflix released yesterday. The first rumors had tipped that the original cast was being pursued to reprise their roles, and now that the trailer is here we see that such information was (mostly) true.Wet Hot America Summer: First Day of Camp is a Netflix original series based on the cult classic, and unfortunately we don't get much of a look at any actual footage — this is the definition of a teaser trailer. We do, however, get a montage of names that reveals a lot of original cast members have returned for the refresh.
In case you're feeling too lazy to watch the (short) video, here's the listed cast in order: Elizabeth Banks, Michael Ian Black, Bradley Cooper, Judah Friedlander, Janeane Garofalo, Joe Lo Truglio, Ken Marino, Christopher Meloni, Marguerite Moreau, Zak Orth, Amy Poehler, David Hyde Pierce, Paul Rudd, Molly Shannon and Michael Showalter
This is a short series — it will feature 8 episodes — and it'll be set on the first day of camp that, as the trailer shows, takes place in 1981. Not much else is known beyond that, with details being kept under wraps. The series will be launching this upcoming summer.
SOURCE: Variety