Westone W-Series earphones feature interchangeable cable and faceplates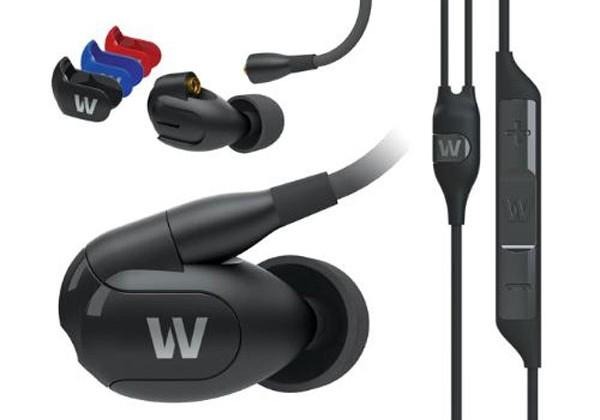 Audio company Westone has announced the launch of the new W-series earphone design. The W-series are aimed music fans and audiophiles alike with some interesting features. The W-series includes the 10, 20, 30, and 40. All of the earphones use a proprietary balanced armature driver and advance crossover design.
The W10 uses a single armature driver while the W20/30/40 feature multiple balanced armature drivers and multistage crossover designs. The earphones all use the company's replaceable EPIC cable allowing users to easily replace the cable is broken or swap customizable cable to match their device.
One of the available cables is an Apple MFi unit with a three-button control and integrated microphone for use with the iPhone. The W series is also compatible with Westone's ADV active cable and the UM Pro cable. The EPIC cable is made from a flexible low resistance tensile wire reinforced with a special fiber that is rated for durability and high quality acoustic playback.
The replaceable cable also means if a pet chews the cable, you can replace the cable and you're not out an entire set of headphones. I previously mentioned that the W10 has a single balanced armature. The W20 offers a dual driver balanced armature designed with a passive crossover. The W30 features a three-way crossover matched low, mid, and high-frequency drivers for smooth and balanced sound. The W40 is a four-driver system with a three-way crossover. The headphones will be available on October 15 with the W10 selling for $199.99, the W20 selling for $299.99, the W30 $399.99, and the W40 for $499.99.
SOURCE: Westone