Westinghouse 32-inch LCD is combo DVD/HDTV, Perfect for holiday flicks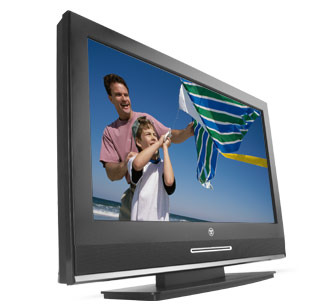 As economic woes continue in holiday season, an affordable display offers all-in-one entertainment is a welcome luxury many could only wish for. The bargain hunter would appreciate the availability of Westinghouse Digital HDTV/DVD combo display offering many advanced features in additional to the multiple viewing formats.
Just in time for the holidays, the versatile SK-32H570D 32-inch Westinghouse LCD display plays your favorite holiday flicks from the built-in, front-slot loading DVD player; your traditional NFL football on Thanksgiving in HD format thanks to the availability of an integrated ATSC/NTSC/ClearQAM tuner; PC applications from an VGA input.; and converts video sources to HD resolution from any of the dual HDMI inputs including the built-in DVD player.
The Westinghouse supports most TV formats including 480i/p, 720 and 1080i, and is capable of delivering images at wide viewing angle of 178 degrees and high contrast of 1200:1. PixelDirect, AutoSource, SpineDesign and DayBright panel are among many-advanced Westinghouse proprietary technologies and video processing techniques you can find on the 1366x768 resolution combo unit. The Westinghouse SK-32H570D display is available now at street price of $579.