Westeros recreated using 600,000 LEGO bricks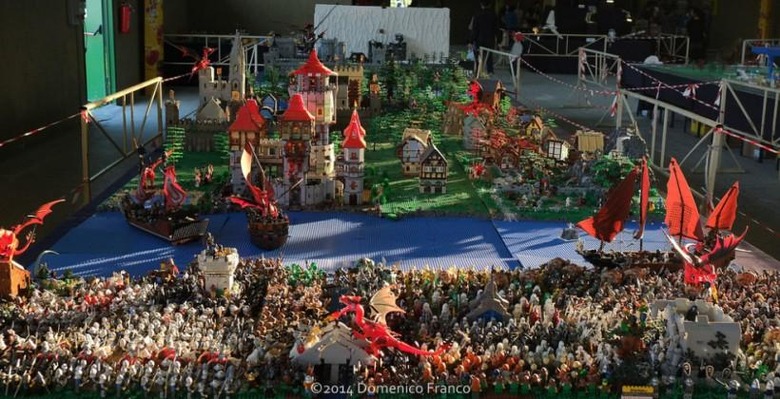 What can't you make with LEGOs? We've seen a functional mech sleeve, an inexpensive braille printer, even a rotating iPhone dock. And that's not to mention the movie and other entertainment that has been LEGO-fied. It only makes sense, then, that someone would tackle Game of Thrones, and those someones have done so in a very big way: with a massive full-scale replica of the series' world Westeros, complete with a huge white wall and Tyrion Lannister perched upon it...relieving himself.
The creation was showcased earlier this year at an Italian convention, and according to Leganerd, it was created using 600,000 LEGO bricks, 100+ baseplates, and 2,000 LEGO Minifigures. This works out to a little over 27 square meters, and as of the convention the setup was said to still be a work-in-progress.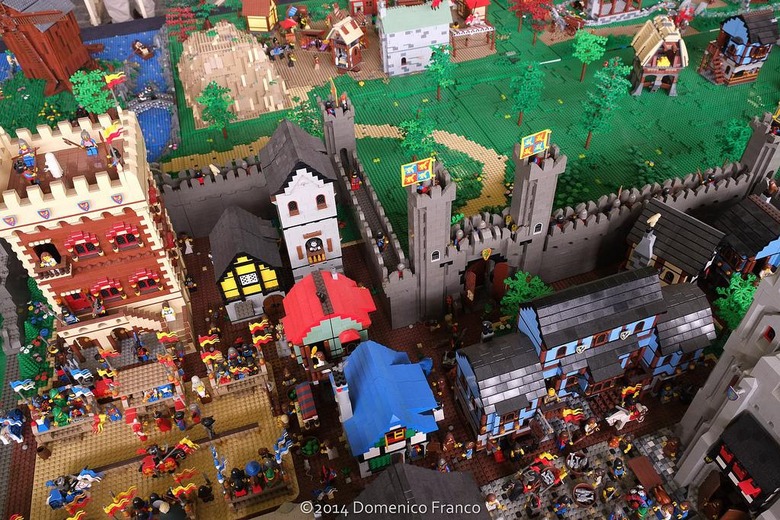 In one of the newer images that surfaced in a gallery on Imgur recently, there's a Tyrion Lannister minifigure that is perched upon the wall relieving himself — yellow bricks down the side make sure no detail is left out (check out the gallery below to see it).
Can't get enough Westeros in your life? This summer Mackevision published a video on Vimeo showing how the world was created via before and after footage. And, of course, other artists have tackled the fictional landscape, such graphic designer Michael Tyznik, who created a transportation system based on the world.
VIA: Kotaku