Western Digital VelociRaptor sees bump to 1TB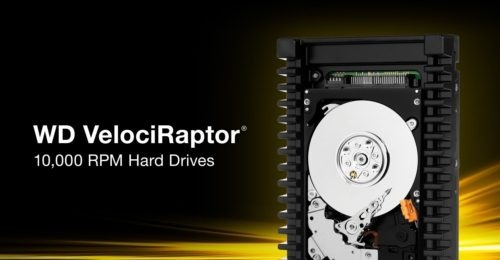 Remember the VelociRaptor hard drive from Western Digital? We're so focused on SSDs these days that it's easy to forget the company makes extremely fast hard drives using traditional platters too. Western Digital today announced the introduction of a 1TB model in the VelociRaptor range, packed into a 2.5mm form factor. That also makes it the largest capacity 10,000 RPM hard drive on the market.
The hard drive can hit extremely high read and write rates thanks to the combination of RPM, the SATA 6Gbit/s interface, and a 64MB cache. Western Digital are targeting the drive at servers and enterprise users, as well as those more strenuous tasks such as video editing. Western Digital believe the VelociRaptor is a better alternative for those tasks due to write limitations with NAND memory.
The VelociRaptor will be available in three different sizes: 250GB, 500GB, and 1TB. While the drives are 2.5-inches, they'll come in a 3.5-inch enclosure which Western Digital dub the IcePack. It features a built-in heatsink designed to keep the hard drive cool.  The 250GB model will cost $159.99, the 500GB model will come in at $209.99, while the 1TB model will set you back $319.99. All the drives come with a five-year limited warranty and should be shipping right now.