Western Digital updates My Passport drives for Macs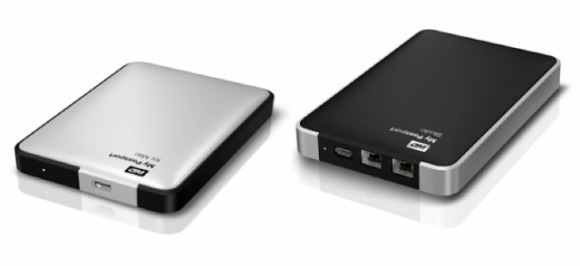 Western Digital unleashed two revamped models of its popular My Passport portable hard drives. The series is formatted for Macs, but can be reformatted for use with PCs as well. The two new models include a basic version called My Passport for Mac and a higher-end version called My Passport Studio.
The compact My Passport for Macs no non-sense portable hard drives are available in 500GB, 750GB, and 1TB capacities and priced from $100 to $130. Each model comes with USB 2.0 connector ports, password protection, hardware encryption and Time Machine backup.
The My Passport Studio drives come in 750GB and 1TB capacities priced at $160 and $180, respectively. These are more advanced, featuring a more durable metal enclosure and two FireWire 800 connector ports in addition to USB 2.0.
[via Cult of Mac]