Western Digital unleashes My Passport redesigns, new WD Blue and Green SSDs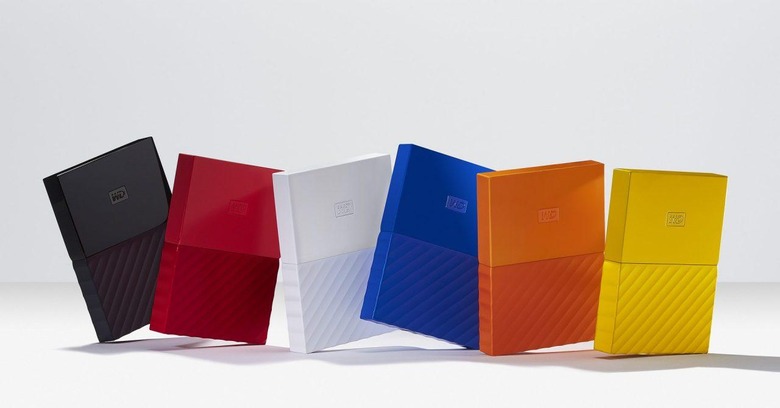 Western Digital has a slew of new product announcements to make today, announcing redesigns for two lines of external hard drives and revealing two new internal solid state drives. The company is teaming up with fuseproject to give the My Passport and My Book lines something of a refresh, while at the same time introducing its new WD Blue and WD Green SSDs.
First, the redesigned My Passport and My Book external hard drives. Western Digital is relaunching My Passport with six different color options: black, blue, yellow, orange, red, and white. This new design can fit "in the palm of your hand," and offers up to 4TB of storage. Also getting a refresh is the My Passport for Mac HDD, which only comes in one color – Black – but also features up to a 4TB capacity.
Both My Passport external HDDs offer password protection, 256-bit AES hardware encryption, and backup tools through the packed-in WD Backup software. They'll be available through Western Digital's website and at retailers around the world with a starting price of $79.99.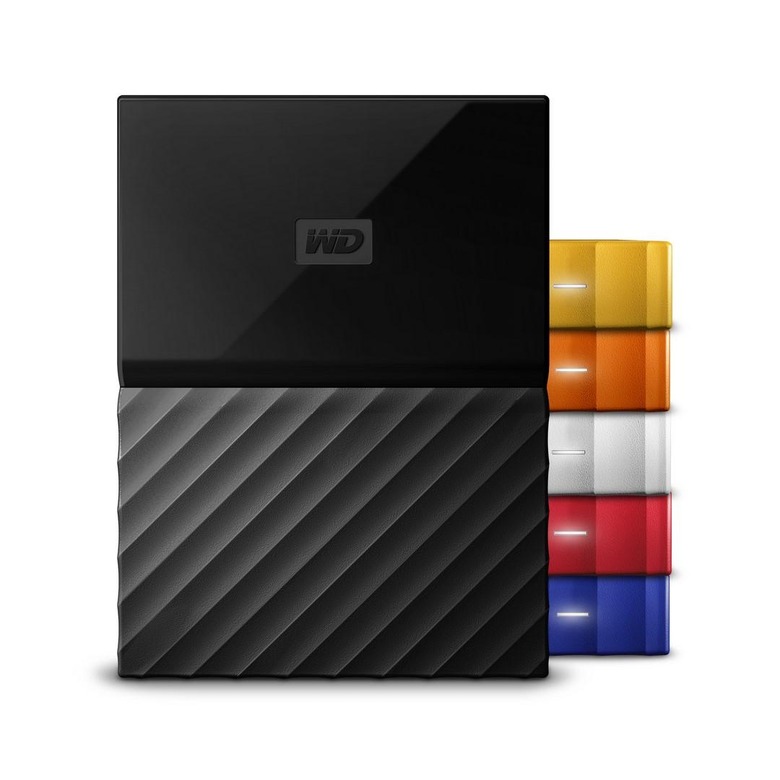 My Book is also getting a refresh, though like the My Passport for Mac HDD, this one only seems to come in black. The main draw of these new My Book external hard drives is the potential for up to 8TB of storage capacity, though it also comes with password protection, hardware encryption, and backup tools. With the increased capacity, My Book comes in at a higher price point than My Passport drives, starting at $129.99.
Finally, we have the WD Blue and Green SSDs, which Western Digital is pitching to users of both desktop and laptop computers. For those looking for a lot of storage, WD Blue will be the one to go with, as it's available in 250GB, 500GB, and 1TB capacities, compared to WD Green's 120GB and 240GB options. WD Blue features faster sequential read and write speeds too, clocking in at 545MB/s and 525MB/s, while WD Green manages to hit 540MB/s and 405MB/s.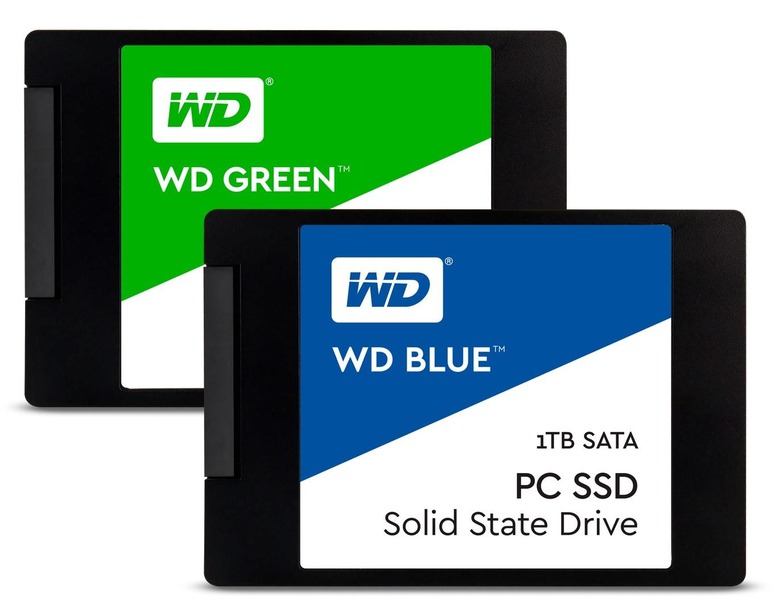 Given its higher capacity, WD Blue is also designed to last longer, with Western Digital saying it sports an endurance of up to 400 TBW. Even though WD Green only offers endurance of up to 80 TBW, one of the main advantages it has over WD Blue is its lower power draw, which is ideal for those who need a laptop SSD that won't drain their battery between charges.
Western Digital says WD Blue is available immediately through its website, while WD Green will become available later this quarter. Depending on your chosen capacity, WD Blue will cost between $79 and $299. Western Digital hasn't given a price for WD Green yet, but notes that both come with a 3-year limited warranty.