Western Digital, Seagate launch portable storage for content creators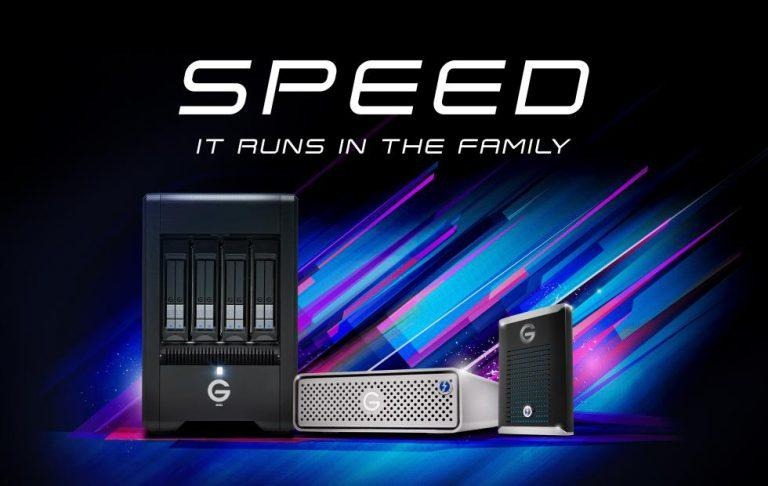 As the capabilities of cameras, both smartphone and professional, increase, so too the demand for high-quality, hi-res content. Such content, however, doesn't just happen by magic. They are carefully crafted which, somewhere along the way, means they have to be stored and processed on high-speed, high-capacity storage. To meet not just the demand for content but the need to process that content on location, storage specialists Western Digital and Seagate are announcing new solutions for creative professionals on the go.
Western Digital is actually launching three such solutions, all revolving around fast transfer speeds thanks to the latest Thunderbolt 3 specification. At the lowest, and cheapest, end is the G-DRIVE mobile Pro SSD. The name says it all, with this highly portable drive capable of storing up to 1 TB of data and transferring that data at rates of 2,800 MB/s. An aluminum core ensures that, even at those speeds, you won't have to worry about overheating. The WD G-DRIVE mobile Pro SSD launches in summer for $659.95 (500 GB) and $1,049.95 (1 TB).
Those who want more space can opt for the non-mobile G-DRIVE Pro SSD. Still within "portable" parameters, the drive can accommodate up to 7.68 TB of data. With dual Thunderbolt 3 ports, you can have even more or daisy-chain up to five Thunderbolt devices. Launching next month, the WD G-DRIVE Pro SSD retails for $1,399.95 (960 GB), $2,099.95 (1.92 TB), $4,099.95 (3.84 TB), and $7,599.95 (7.68 TB).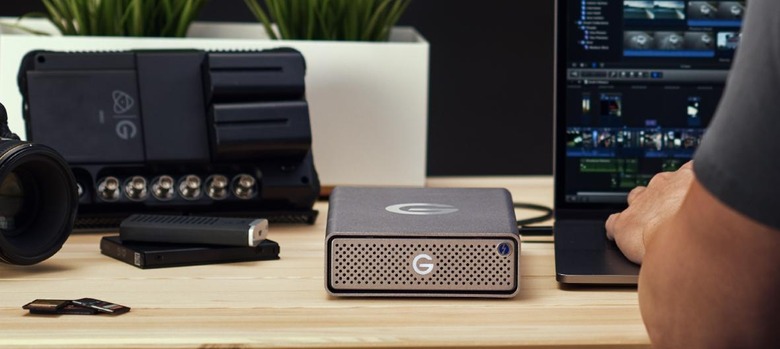 When size is of the utmost importance and you have the muscle for it, the G-SPEED Shuttle SSD delivers up to 16 TB of storage with the same 2,800 MB/s Thunderbolt 3 transfer rate. Compatible with RAID 0, 1, 5, 10, 50, the G-SPEED Shuttle SSD is pretty much your portable storage box on the go. Available in 8 TB ($5,099.95) and 16 TB ($7,599.95) capacities, the WD G-SPEED Shuttle SSD will be available this April.
While the LaCie Rugged RAID Pro 4TB might not have the size or speed to boast, the Seagate drive can outlast your average external drive hands down. Encased in an orange rubber shell that screams "rugged", the drive boasts shock, dust, crush, and water resistance to withstand the harshest climates and environments. It's no slouch either, with RAID 0 and RAID 1 redundancy and 240 MB/s over a USB-C connection. The LaCie Rugged RAID Pro 4TB will launch this quarter for $349.