Western Digital Scorpio Blue 7mm drive appeals to ultrabooks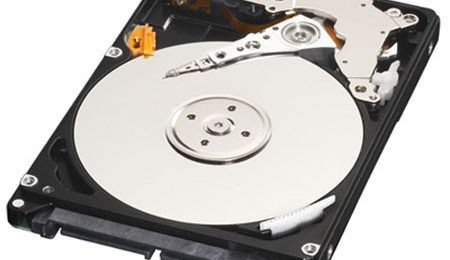 Western Digital has today started shipping a new version of its Scorpio Blue hard drive, designed for use in ultrabooks. The new hard drive will come in capacities up to 500GB, and measures just 7mm thick. Western Digital also say that the  new drive has lower power consumption, and that it's the "most efficient" spinning hard drive on the market right now.
The company has managed to squeeze 500GB onto a single platter, helping to reduce thickness, but also reducing noise. The drive also has shock resistance up to 400Gs, but we recommend you don't test that out yourself. The drive is primarily designed to be used in ultrabooks, although Western Digital has chosen to make the drive available as an aftermarket part as well.
While we imagine most customers will want a solid state drive in their ultrabooks, this new drive gives OEMs flexibility if they favor hard drive space over speed. It's bound to be cheaper too. It wouldn't just benefit ultrabooks, either: there are a few ultraportable laptops on the market that only take 7mm drives, such as the Lenovo X130e.
The Westen Digital Scorpio Blue will ship in 320GB and 500GB models, costing $80 and $100 respectively. Both should be shipping today.
[via Electronista]