Western Digital My Books upgraded to 2TB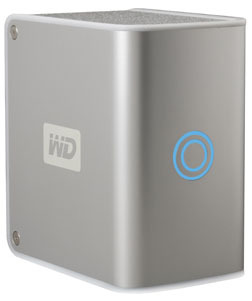 I require a lot of storage space for my music and video files, however, never have I thought to myself that I need 2TB of external storage space. However, for those of you that need every last MB of space will be happy to hear about the latest My Book hard drives from Western Digital.
For those of you keeping track at home, that's a 500GB jump for the My Book line, as they only came in flavors of up to 1.5TB until now.  The new 2TB size will be seen in the World Edition II, Pro Edition II and Premium Edition II models.
While I may not need 2TB worth of storage, I wouldn't mind having 1TB, especially if it was configured for RAID1 so I know that my data is safe no matter what. Look for these to fall in the price range of $750 to $800.
Western Digital tear it up with 2TB Hds [via reghardware]